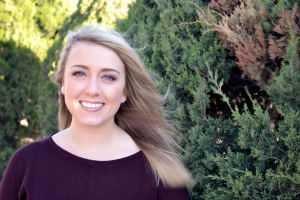 Sierra Oshrin joins the 10 to 1 Public Relations team as an Account Executive. A former TV Journalist, Sierra brings a true understanding of the media and how to position clients in the public eye.
Sierra was previously a newscaster at the CBS affiliate in Boise, ID. There she developed strong relationships with government and industry leaders, allowing her to become the station's lead STEM (Science, Technology, Engineering, and Math) Reporter. She's pitched and created videos for USA Today, helped produce content for KAET-TV (Arizona PBS)'s Arizona Horizon Show which is hosted by Ted Simons, and managed digital platforms for KMXP-FM (Mix 96.9).
An Arizona native and ASU Alum that worked on Cronkite News, Sierra is thrilled to be back in the Grand Canyon State sharing clients' stories with the community she grew up in. In her free time, you can catch her hiking, checking out new restaurants, or heading up to the mountains during ski season.