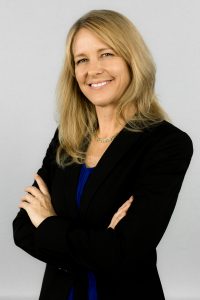 Scottsdale-based 10 to 1 Public Relations is pleased to announce Laura Slawny has joined the team as Senior Account Executive.  In her role she will assist local and national clients expand their overall brand awareness through various public relations strategies and positive media coverage.  Slawny will also play a role as a primary liaison to IPREX, a Global Communication Platform of more than 60 Independent PR agencies across the world of which 10 to 1 Public Relations is the sole Arizona member.
Laura's passion for public relations evolved from her career in television as a reporter, news producer and executive producer. Most of those years were spent shaping broadcast and digital news coverage here in Arizona at KPNX-TV (Channel 12) and KNXV-TV (Channel 15). During that time, Slawny was recognized for her work with four regional Emmy awards and the prestigious Edward R. Murrow award.
Most recently, Laura worked as a publicist at another Arizona based public relations firm where she earned local, regional, industry and national coverage for clients at media outlets including Forbes, CNBC, HuffPost, Reader's Digest and many more.
"An experienced storyteller, Laura brings valuable media relations insight that will benefit our team and our clients," said Josh Weiss, President of 10 to 1 Public Relations. "Her understanding of broadcast and digital media platforms, as well as her vast experience both in pitching and being pitched news stories will help us shape the right strategic message to get our clients noticed."
"I am excited for the opportunity to build connections between professionals who want to share interesting stories about real people working on innovative, community-based solutions," Slawny said. "One of the reasons I chose to join 10 to 1 Public Relations is its excellent reputation and long list of inspiring clients in Arizona and around the country."
10 to 1 Public Relations looks forward to continued growth in 2018 following a year when the company became the sole Arizona member of IPREX.  In 2017 the company also earned several awards including being named a finalist for the 2017 Scottsdale Chamber of Commerce Sterling award, winning two 2017 Spectrum Awards from the AMA Phoenix Chapter, and was named to the Ranking Arizona list for the third straight year as one of Arizona's Top PR Firms.