Scottsdale, Ariz. (November 2, 2017) – Plexus WorldwideTM (Plexus), a leading direct-selling health and wellness company focused on health and happiness, is proud to announce it has hired Mary Beth Reisinger to a newly established position of Chief Human Resources Officer (CHRO).  In this role, she will oversee the human resources activities of the rapidly growing company which has expanded from around a dozen employees in 2011 to more than 400 full-time employees today.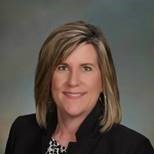 "I'm excited to join the leadership team of this rapidly growing company as it continues to expand," said Reisinger. "I look forward to lending my expertise in recruiting dedicated leaders and team members to help the company attain its next level of success locally, nationally, and globally."
"This is another step in continuing to help build the people who build our company," said Plexus Worldwide CEO Tarl Robinson. "Mary Beth is a highly-respected human resources executive, business leader, and chief administrative officer who will help enhance the efforts of our human resources team as we move forward and continue making Plexus one of the 'Best Places to Work' in Phoenix."
Reisinger has spent the last 17 years guiding and leading the human resources team at AAA Arizona. She received her Executive MBA from Arizona State University's W.P. Carey School of Business and earned her Bachelor's at University of Maryland College Park. She is also active in the non-profit organization, Dress for Success, where she currently serves as Board President.
About Plexus Worldwide:
Plexus Worldwide LLC offers health and wellness products that enable people to improve their lives and well-being. With more than 615,000 independent business owners ("Ambassadors") worldwide, Plexus is among the world's 40 largest direct sales companies and has often been featured on the Inc. 5000 list of fastest-growing companies. The combination of Plexus products and opportunities help individuals to meet their health-wellness and financial goals.  For more information about us visit www.plexusworldwide.com.