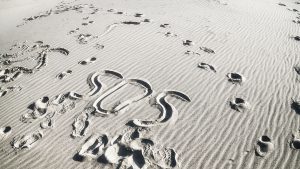 "Expecting the best but preparing for the worst."
There's an uncomfortable reality in public relations. It's not a question of if your business is going to have a PR crisis; it's a question of when.
Even the best-run companies that follow the rules can end up in the cross-hairs of the press. Especially if there's a juicy story about an unintentional breach of the law, a lawsuit from a vendor or competitor, or a client issue that's spiraled out of control.
What do you do?
Our goal is to protect your image and reputation before a negative story occurs.
The truth is once a problem strikes; a quick and effective crisis communications plan is essential to reducing a story's threat to your company's reputation and image.
To help you weather the storm, we create a "media emergency playbook" which covers:
A crisis reporting structure to clarify roles and process for the quickest possible response to any inquiries
Create pre-approved talking points for probable negative news scenarios (crime, injury, etc.)
Pre-determined spokespeople to talk to the media during an emergency
Conduct media training and practice with the spokespeople in different scenarios
Since it's sometimes not practical (or desirable) to have a member of your company serve as a spokesperson during the crisis, we handle that too.
Our belief is when the company has good things to say, the leadership of your company receives the credit and gets quoted for the success. We'll take the hits for you at the height of a crisis when someone needs to defend or apologize. 10 to 1 PR will serve as the voice of the company and take the hits from the public or media.
As the situation becomes more under control, we'll work with your leadership to be the public face of explaining how the problem is being fixed and what they're doing to make sure it won't happen again.
We will handle the creation of any speeches or press releases during and after the crisis event.