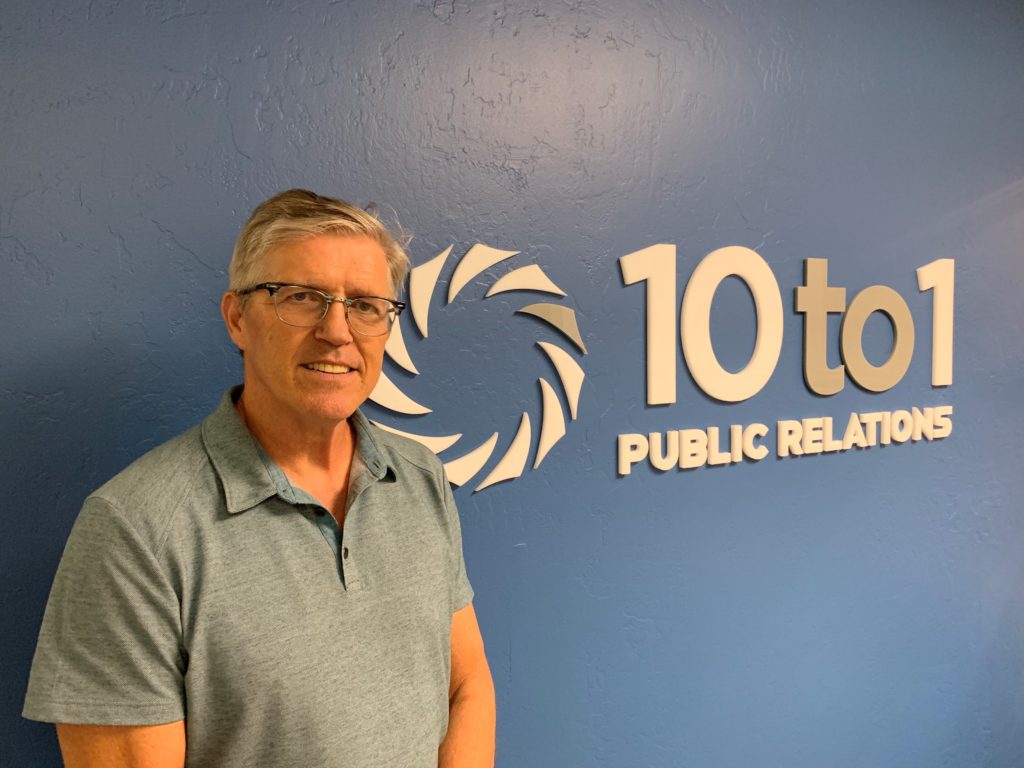 Peter Corbett has been after the facts and telling stories during a long journalism career in Arizona. Now he's turned his storytelling skills to public relations to engage audiences on behalf of 10 to 1 PR's clients. His traditional and social media skills and perspectives on the business world are an important asset to the company's mission.
Peter was born in Omaha but calls Columbus, Ohio, his hometown. Go Buckeyes! He moved west to attend Northern Arizona University and has been in Arizona ever since. He earned a bachelor's degree in English at Northern Arizona University and learned journalism on the job in Flagstaff, Verde Valley and metro Phoenix. First at small weekly papers for Independent Newspapers and ultimately to the Phoenix Gazette and Arizona Republic, where he worked for 23 years.
When he's not working, Peter spends a lot of time traveling in Arizona taking photographs of old neon and roadside attractions, and digging up stories about the state's history. He shares his back-road tales on a travel blog: ontheroadarizona.com. It was named Arizona's Best Travel Blog in 2016 by Phoenix New Times.
Peter plays tennis, pickleball and hikes with his wife and two adult children. He also officiated high school basketball and baseball for the Arizona Interscholastic Association for more than a dozen years. In sports or business, Peter calls 'em the way he sees 'em.