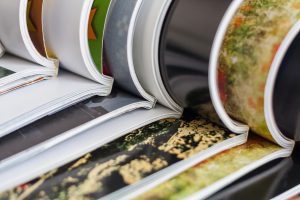 "Streamlining your company's public image at every turn."
Consistent messaging is an integral part of all public relations efforts – staying on message is key.
And while this might be true when speaking with reporters or issuing press releases, it's also important when dealing with the collateral materials that your company uses.
These collateral materials are useful for supporting trade show activities, providing valuable resources for the press about your company, generating interest after a speaking event, or aiding market expansion.
The most important part of this process is identifying key communications opportunities and determining what kind of collateral will be most effective to supporting business objectives.
We tailor your communications strategy to map out the collateral materials your business will need to meet its public relations objectives.
We have a lot of experience designing and writing targeted web text and collateral materials to help improve a company's image and to increase sales.
Collateral materials we've created include:
Media kits
Brochures
Marketing flyers
Leave-behind handouts during presentations
Research materials
Client testimonials
Case Studies
Endorsement letters
With the right collection of collateral materials, you and your team will be prepared to make the biggest impact on your audience!
10 to 1 PR will make sure you have the right materials with the right message, keeping you and your PR efforts on track no matter the situation.