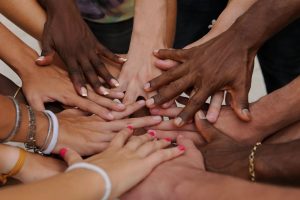 Corporate social responsibility is essential for strengthening reputation.
"Generating the right good will, at the right time, with the right audience."
The cornerstone of public relations is engaging with the public.
Corporate social responsibility that deepens community involvement is a personal passion of ours, and we love assisting our clients in designing partnerships with community organizations and introducing involvement opportunities. Yes, this is a great way to bring new awareness to your company, but more importantly, it makes everyone feel good!
Because each company is unique, the way we approach public involvement and community outreach will be driven by your company's values and culture.
Organizations who closely match the things that matter most to your company and your target audience will be selected. Ensuring that you're not just generating goodwill, but the right goodwill with your targeted audience.
Examples of the corporate social responsibilty tactics we offer include:
Identifying strategic charity & non-profit organizations
Employee or company donation campaigns (to targeted organizations)
Donation & volunteer opportunities for employees, leaders, and partners
Designing community education & awareness programs
We help your business tap into the power of being involved in the community through each of these channels.
We'll conduct the research, make the introductions, and coordinate the events. We leverage the power of social media to incorporate your company's favored platforms into our strategy.
From beginning to end, 10 to 1 PR has the ability to ensure that your community involvement efforts are effective.