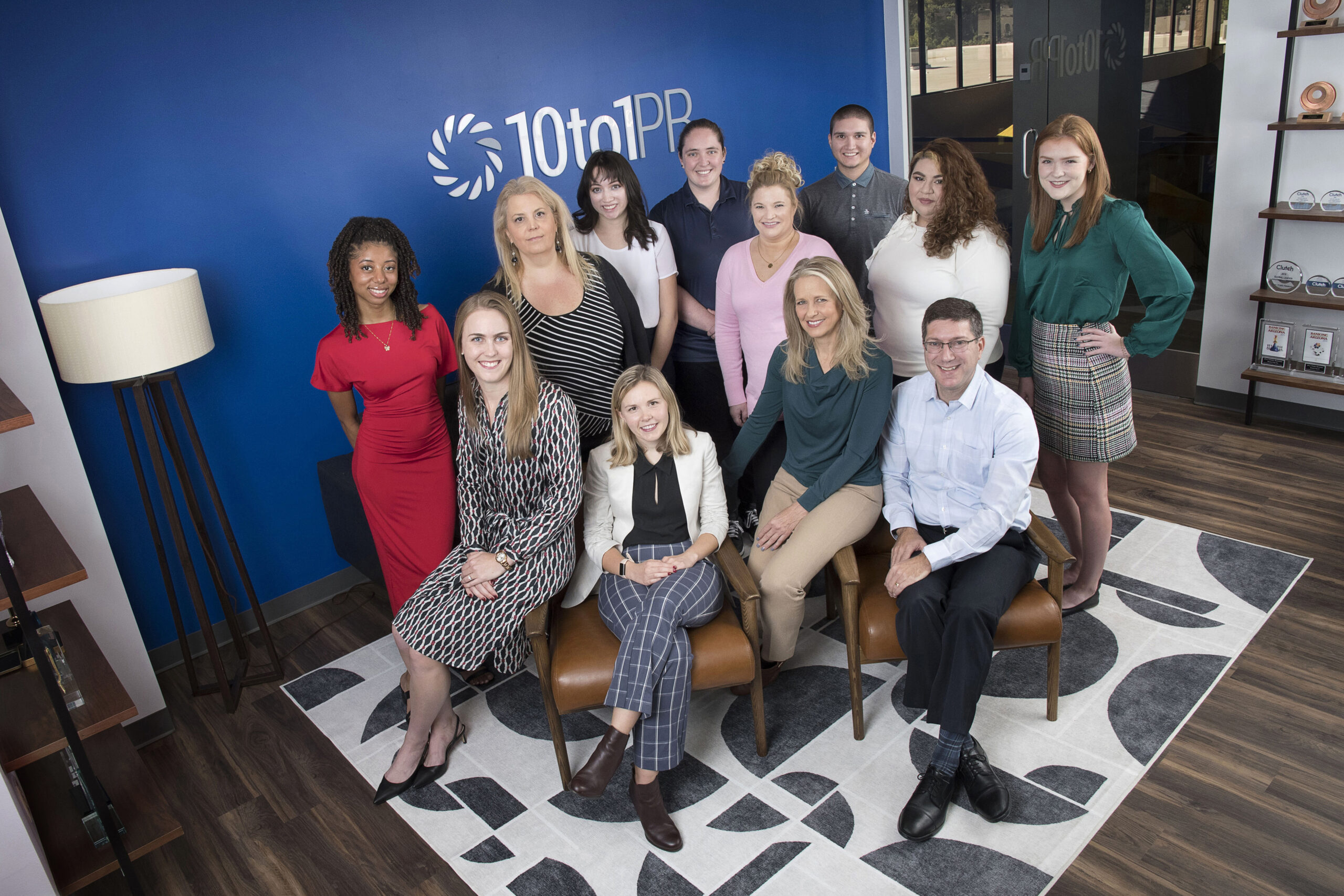 The 10 to 1 Team.
---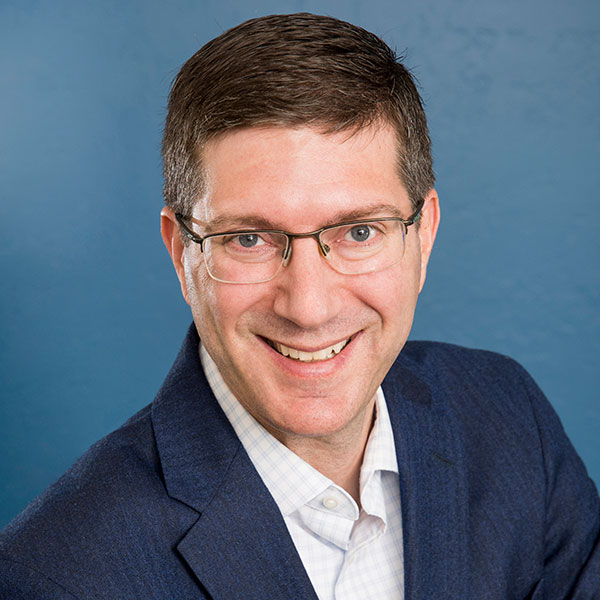 Josh Weiss
President and Founder
An industry veteran with more than 20 years experience in public relations and crisis communications, Josh Weiss is committed to strategic communications that are targeted, attention grabbing, and achieve client goals. He began honing his skills in high school and college, working at several radio stations including CBS Radio, where the list of high-level interviews included former U.S. Speaker Dick Gephardt and New York Governor George Pataki and rock stars Billy Joel and Don Henley.
After graduating from Kent State University, Josh worked for the Speaker of the Illinois House of Representatives, crafting news coverage for 60 House members to explain key votes and win support from local voters. After the 2000 election, he moved to Arizona and held a variety of PR roles including national Director of Public Relations for Rural/Metro, a leading national provider of private ambulance and fire protection services, and Director of Communications and Public Affairs for American Traffic Solutions, a national leader in traffic safety cameras.
In 2012, Josh founded 10 to 1 Public Relations to help clients engineer the perceptions of others, aligning creative strategies with their long-term goals and facilitating purposeful relationship building with key members of the media, government, and the broader community. For more than 20 years he has helped hundreds of clients across a wide spectrum of industries and services to build positive brands and manage reputations. In the process, he has won numerous awards for his clients, his company, and himself.
Frequently chosen to speak at local, state, and national conferences on best practices and media relations techniques for both proactive and crisis communications, Josh has been published in several publications.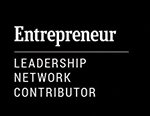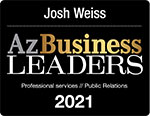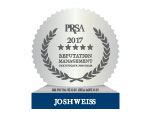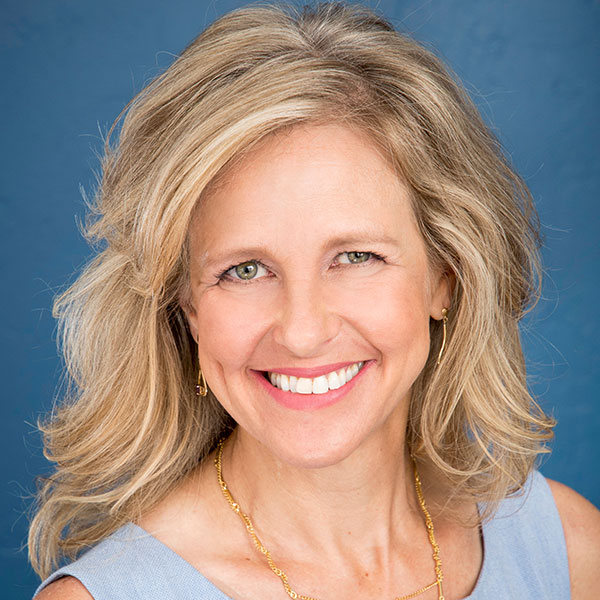 Laura Slawny
Vice President
Well-established as a results-driven communications expert and gifted storyteller, Laura Slawny brings more than 20 years of award-winning experience in public relations, content creation, and journalism to her work with 10to1 PR clients. Throughout her career, she has demonstrated a unique talent for connecting with professionals to share inspirational stories about innovators, leaders, rising stars, and all those who play a role in the success of a business.
Laura's passion for public relations evolved from her career in television as a news reporter, producer, and executive producer. Most of those years were spent shaping broadcast and digital news coverage in Arizona, Florida, and Illinois. Her contributions during that time earned numerous accolades for journalistic excellence including multiple regional Emmy awards and the prestigious Edward R. Murrow award.
Her work in public relations includes guiding internal and external communications for clients and earning noteworthy local, regional, industry, and national media coverage in outlets such as Forbes, CNBC, HuffPost, and Reader's Digest. She is excited to dedicate her talents and experience to strategically guide the 10to1 team towards long-term success.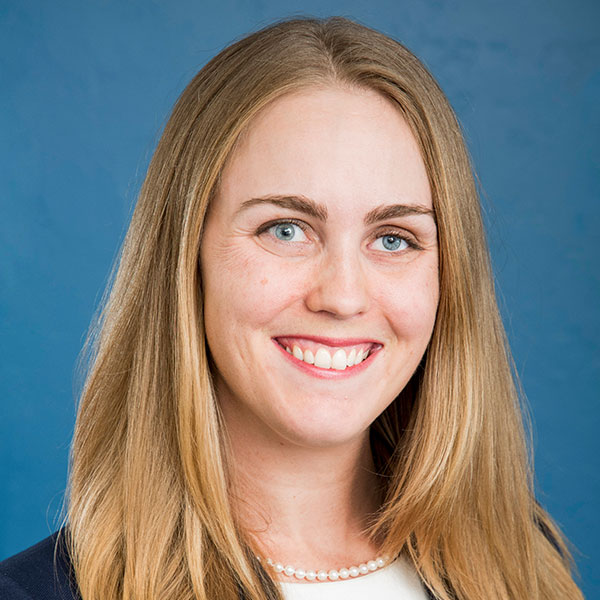 Erica Fetherston
Vice President
Erica Fetherston has over a decade of experience in communications, public relations, social media management, digital marketing, political campaigns, and public affairs. As a Vice President at 10 to 1 Public Relations, Erica leads teams to create and execute strategic communications plans and campaigns to deliver results for clients in various industries. She is also part of the management team, where she takes a lead role in developing and implementing policies and procedures for the growing firm.
Prior to joining 10 to 1 Public Relations, Erica spent seven years leading the communications strategy at Local First Arizona, one of the state's most well-respected organizations as well as the nation's largest local business coalition. Erica graduated summa cum laude from Arizona State University with degrees in Philosophy and Political Science. While in college, she was bitten by the political bug and led a student organization focused on motivating young people to become involved in politics. She also ran a political campaign and completed several prestigious internships in Washington, D.C., and at the Arizona Legislature. Ultimately, her training in and passion for writing, critical thinking, and persuasion led Erica to a career in public relations and communications.
Erica has been involved with the Public Relations Society of America Phoenix Chapter and served as its President in 2022. She is also a founding board member of Serve the Future, a startup nonprofit organization dedicated to helping disadvantaged youth in Phoenix build critical life skills through the game of tennis.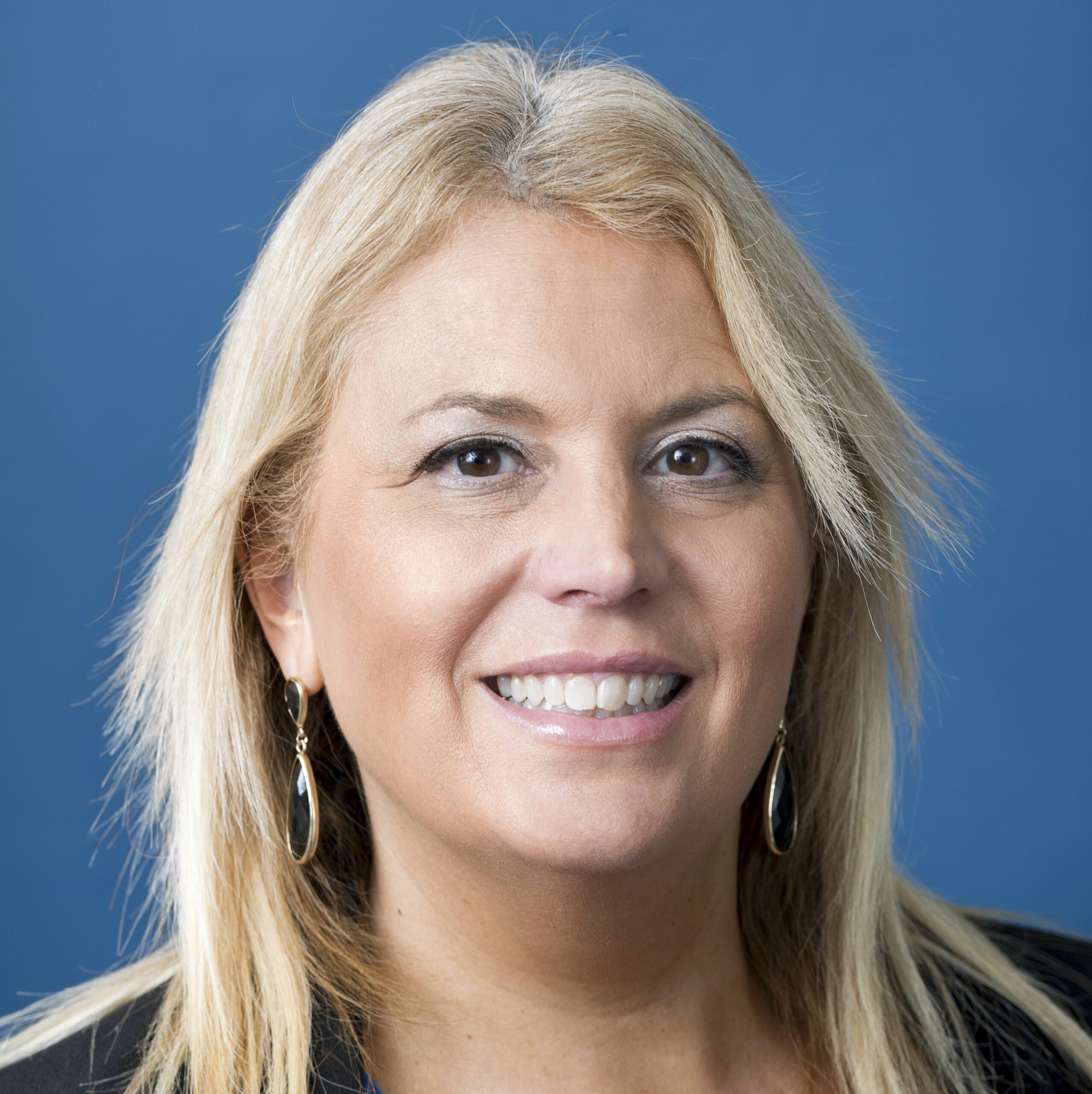 Joanne Sgro-Killworth
Account Supervisor
Joanne is an Emmy award-winning reporter/producer with a career spanning nearly three decades in media and public relations. She has worked in the Philadelphia market for CBS, NBC, FOX, and Comcast, as well as previously owning her own national public relations firm.
Joanne has secured her past clients numerous national and local features on networks and in publications including FOX Business, CNBC, The List, Good Morning Arizona, and The Phoenix Business Journal. Throughout her career, she has helped everyone from entrepreneurs, nonprofits, and health clubs to bank executives, doctors, accountants, attorneys, insurance agents, and fitness gurus. Using her broadcasting experience, Joanne is skilled in helping clients transform their company messages and initiatives into captivating news stories that capture viewer's and reader's attention.
In her role at 10 to 1, she delivers results to her clients and is responsible for preparing, coaching, and building clients up as industry experts to be camera-ready. Joanne is a Villanova University graduate with a degree in Communication Arts/Theater.
Jamie Killin
Account Supervisor
Jamie Killin has nearly a decade of experience in public relations and has worked with clients across a variety of industries including consumer product goods, real estate, and hospitality. She brings a background in print and digital journalism, allowing her to provide clients with a unique approach to media strategy as well as strong writing skills. Her media relationships and storytelling capabilities earned past clients placements in top tier local, regional and national outlets such as Forbes, Venture Beat, Women's Health, and TODAY – to name a few.
Additionally, she has volunteered her time and expertise to several Valley organizations, serving as the Chair of Public Branding for the Junior League of Phoenix, Media Relations Co-Chair for the Phoenix Panhellenic Association and Vice President of Communications for the Alpha Delta Pi Phoenix Alumnae Association.
Jamie is a graduate of Barrett, The Honors College at Arizona State University, and holds a bachelor's degree in journalism and a master's degree in communications from the Walter Cronkite School of Journalism.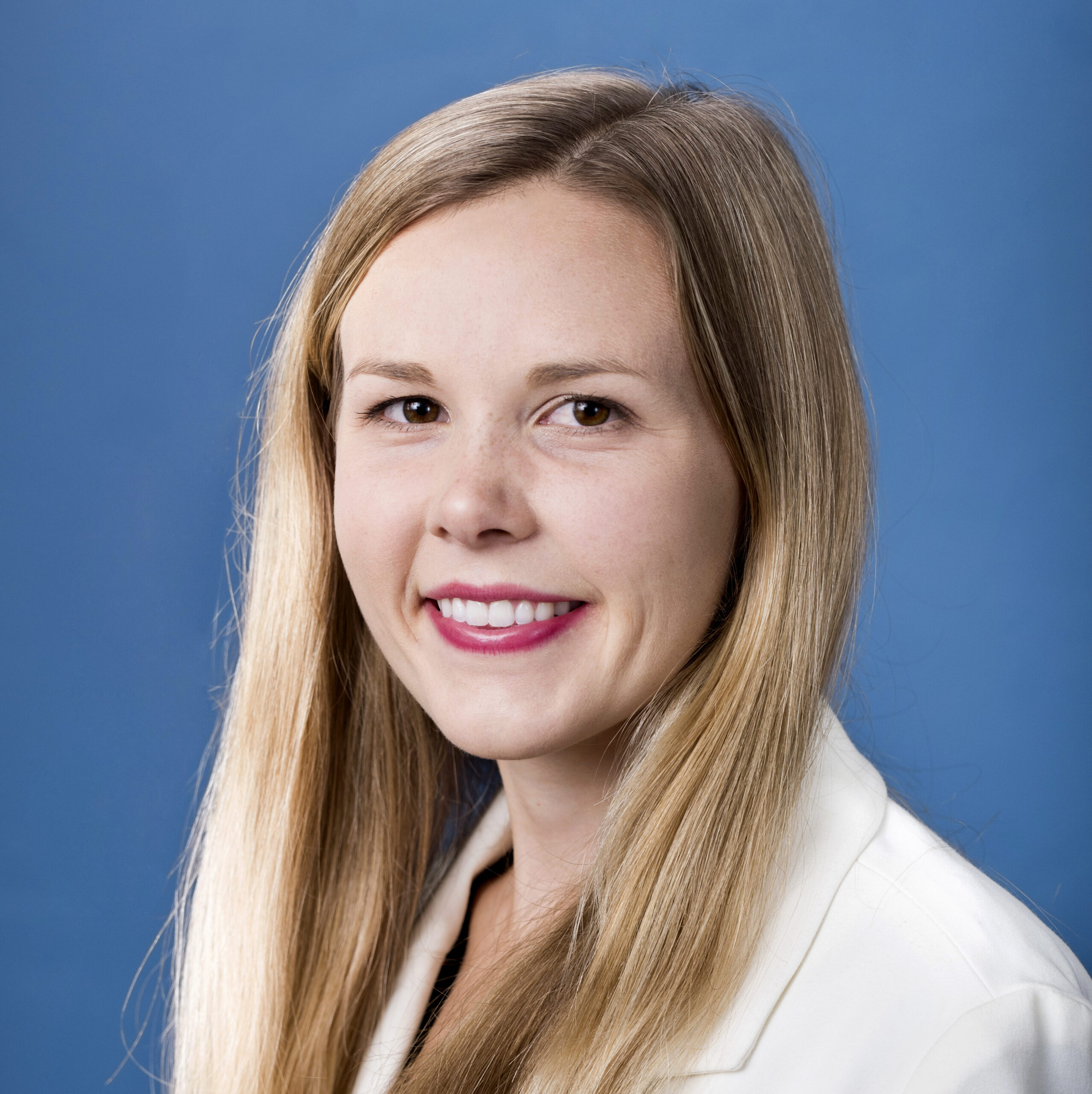 Rachael Clifford
Senior PR Executive
Rachael first discovered public relations after her college admissions advisor convinced her not to study psychology, but instead apply her knack for communicating and love for people to a career in PR. While studying strategic communication, Rachael was a research assistant for the NAU School of Communication and a writing tutor. She has executed social media and digital marketing strategies while interning at various nonprofits.
Prior to joining the 10 to 1 team, Rachael was the marketing manager at The Phoenix Theatre Company where she led media relations and communications efforts. Rachael graduated magna cum laude from Northern Arizona University with a degree in Strategic Communication (public relations and advertising) and a minor in Organizational Communication. Rachael currently serves on the board of the Public Relations Society Phoenix Chapter.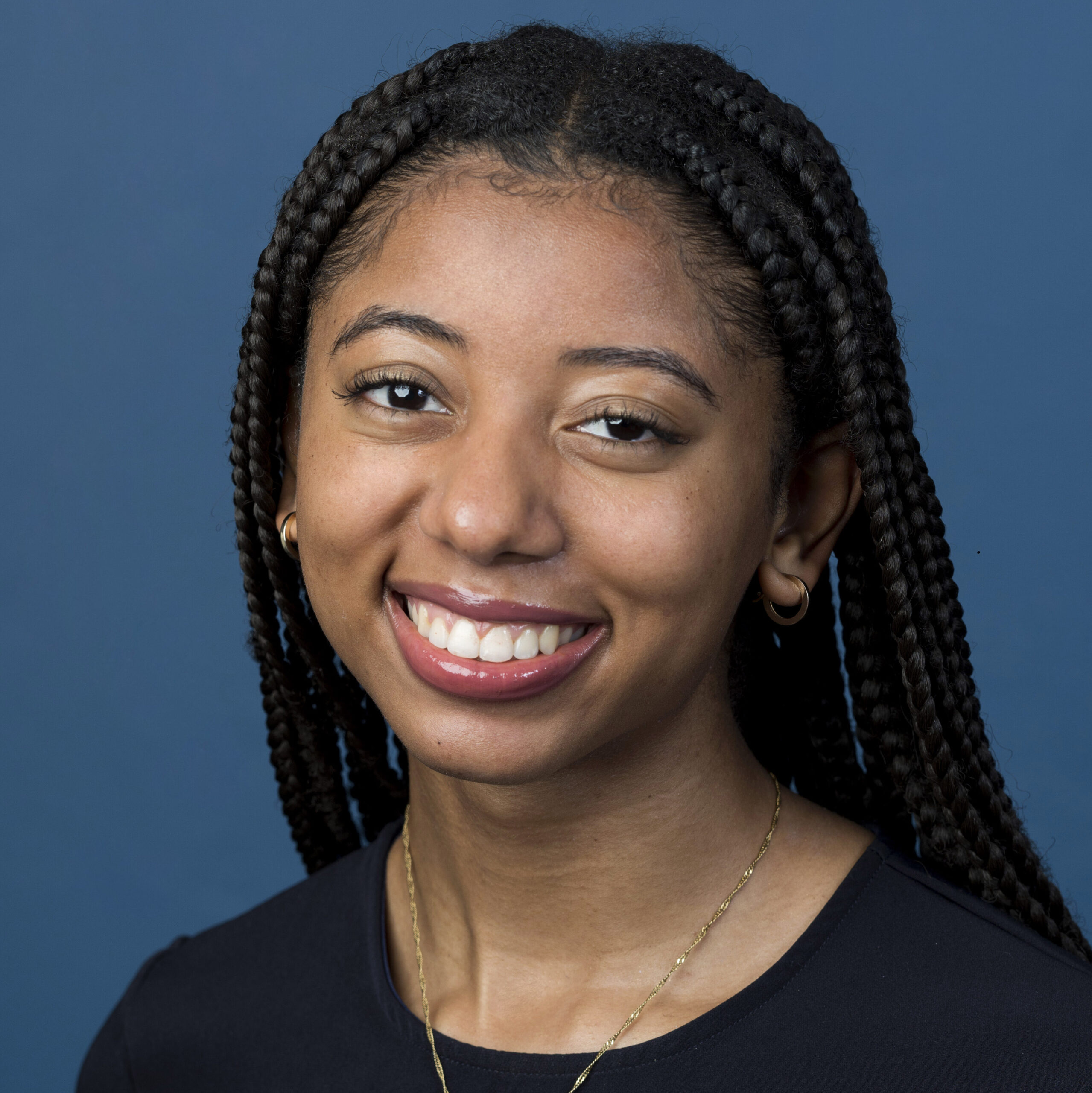 Michelle Bolden
PR Executive
Michelle graduated from the W.P. Carey School of Business at Arizona State University, earning her Bachelor of Arts in Business with an emphasis in Communication. As a child in school, she naturally gravitated more toward creative subjects like writing and storytelling. Her lasting love for artistic expression and desire to form meaningful connections with others are what led her to pursue a career in public relations.
While in undergrad, Michelle worked as a student coordinator at her college's campus recreational center where she got to explore her love for connecting with people from diverse backgrounds. Prior to her college experience, Michelle was a columnist for her high school's newspaper in the Opinions section. Post college graduation, Michelle spent a year interning for two digital magazine publications where she got to capture stories that inspire. In her role at 10 to 1, she has built upon her professional experience adding value to the team by supporting their vision of quality and consistency.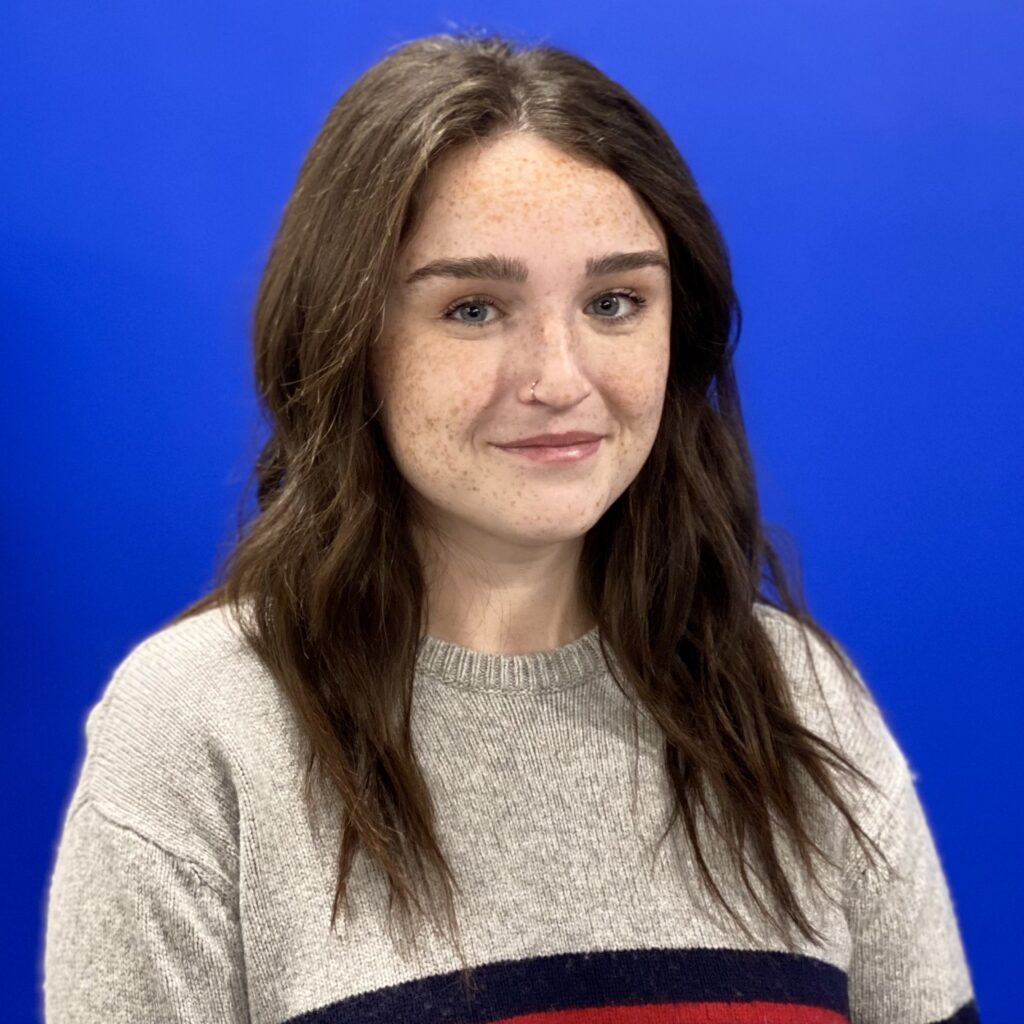 Sofia Ashley
PR Executive
Sofia is a recent graduate of the University of Arizona where she received a Bachelor of Arts in Communication, with minors in Marketing and Public Relations. She is excited to utilize the tools she gained from college at 10 to 1 Public Relations. Sofia's background in public relations includes internships with agencies from around the country, including Atlanta, Florida, and California. Her love of public relations started with a passionate teacher who encouraged her to dive into the PR industry and never look back.
Sofia has always loved the storytelling aspect of communication, written and visual. With her love for graphic design, she is able to incorporate her creativity into her public relations strategies. In her role at 10 to 1 Public Relations, she looks forward to crafting compelling stories and building her professional career.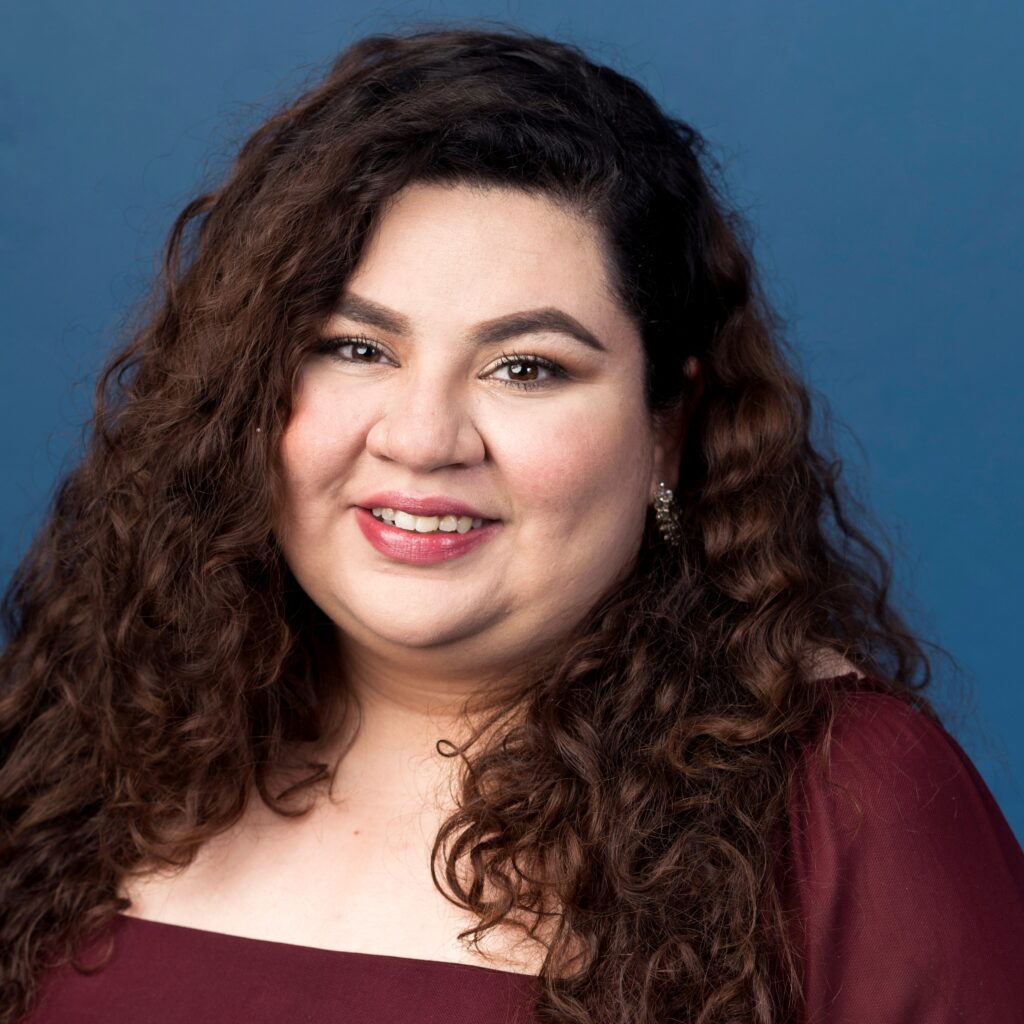 Carolina Llamas
Senior PR Coordinator
Carolina has had an ease with communication for as long as she can remember. She has taken that passion and applied it to her work with clients in different industries, successfully implementing strategies that further elevate each company's mission. As a native Spanish speaker, Carolina is able to effortlessly guide clients through various campaigns and initiatives all while connecting with the public in their own languages.
In the last couple of years prior to joining the 10 to 1 team, she worked on statewide and national campaigns for Cox Communications, Valley Metro, City of Phoenix, ASU Los Diablos, and PGH Wong Engineering Inc, among many others. She is currently furthering her education at Arizona State University's Walter Cronkite School of Journalism and Mass Communication.
Through every campaign, every project, and every initiative, she looks forward to continuing to be a voice for her community and clients, sharing their stories as ethically as possible.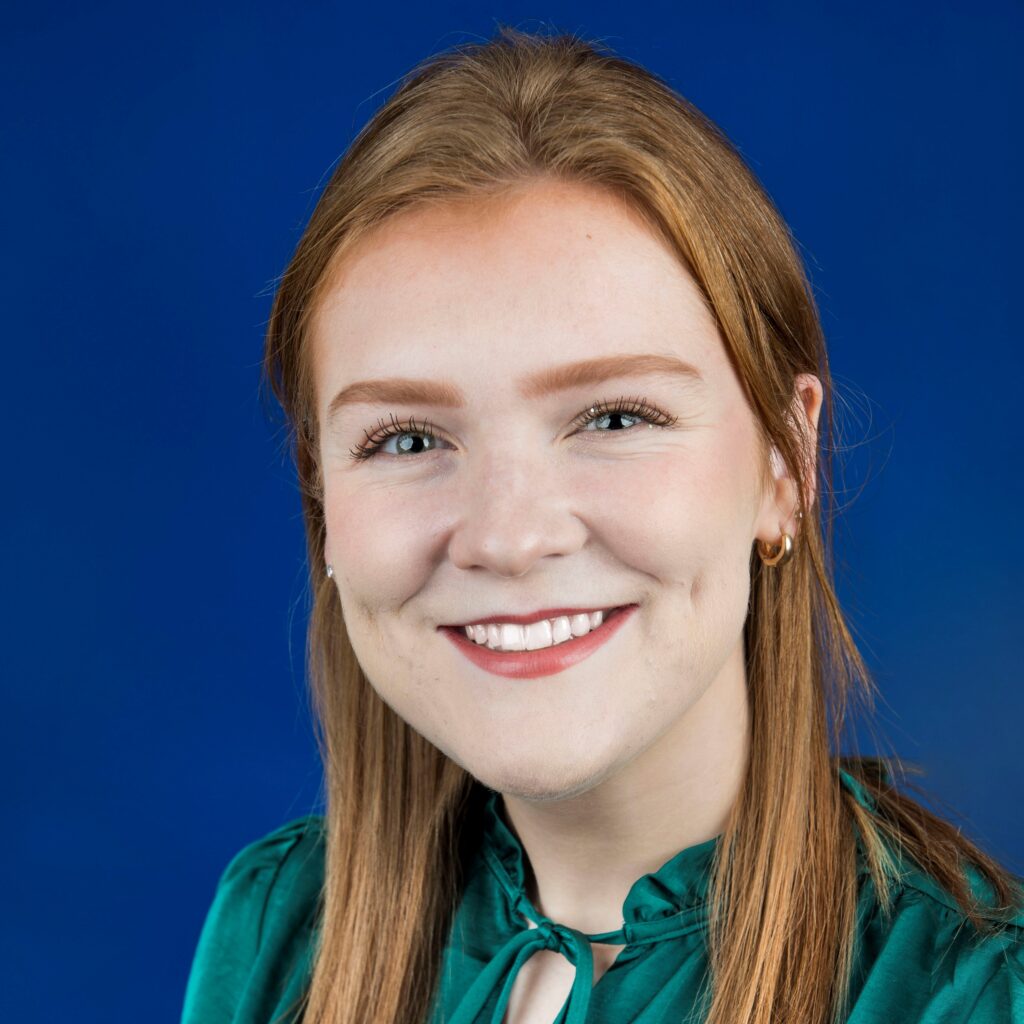 Lauren Dietrick
Senior PR Coordinator
Lauren is a recent graduate of Arizona State University's Hugh Downs School where she received a Bachelor of Arts in Communication. Her coursework at ASU focused extensively on communication theory and the craft of writing, both of which she is excited to utilize in her position as a PR Coordinator at 10 to 1. During her undergrad, Lauren participated in an internship at a local Public Relations firm in her hometown of St. Louis, Missouri, where her passion for writing grew into a passion for PR after getting a taste of daily agency endeavors.
Lauren has always held a fascination for a variety of expressions of narrative through written and visual forms of communication. Her background in visual arts informs her process of composing written works by empowering her to approach potential obstacles with a unique, creative perspective. She is delighted to be a part of the 10 to 1 PR team and is eager to learn new professional skills and actively engage her own originality to help clients tell their stories in a way that speaks directly to the needs of their audiences.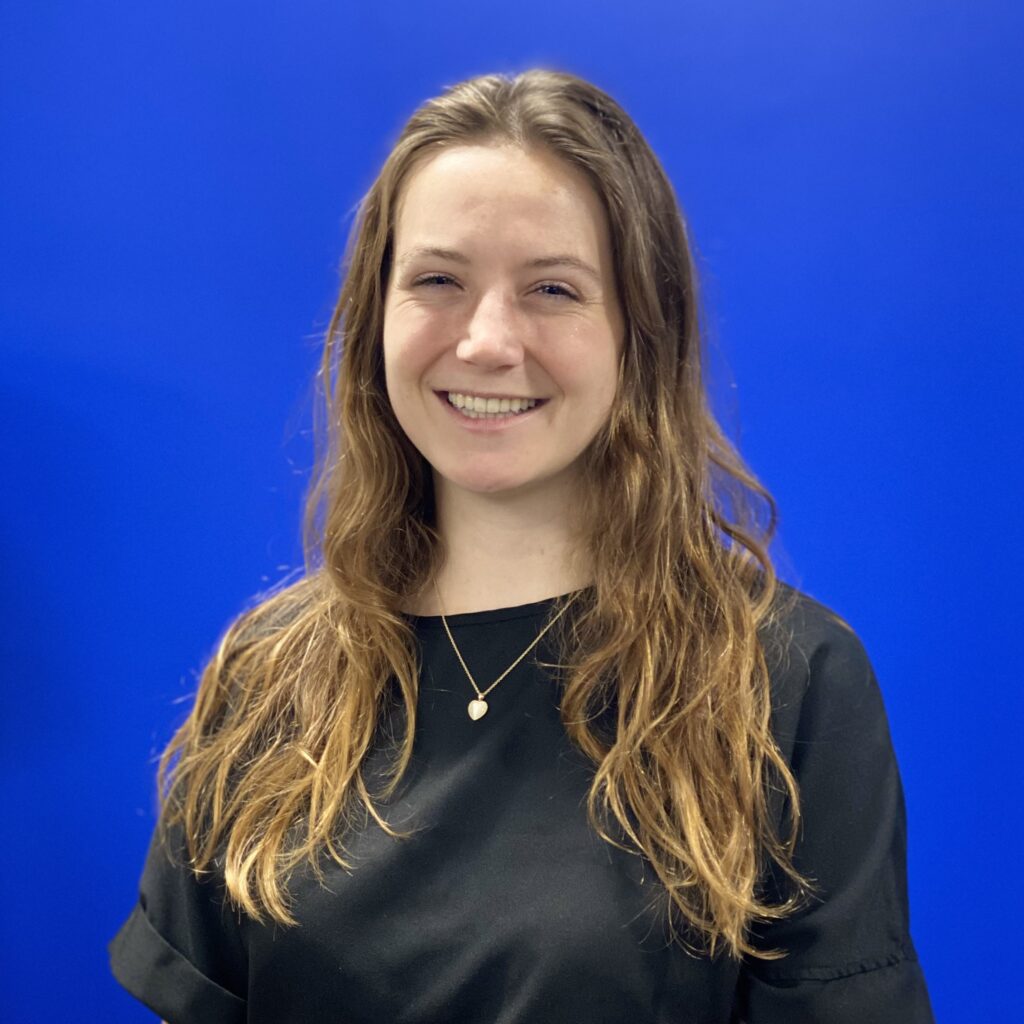 Madeleine Williamson
Sr. PR Coordinator
Madeleine was born and raised in Gilbert, Arizona. Madeleine's diverse collection of experiences in the communication field has allowed her to work with organizations, people, and communities from around the country. Before discovering an interest in Public Relations Madeleine worked as a reporting intern and freelance writer for a local Arizona news outlet, Times Media Group. As an undergrad at the Walter Cronkite School of Journalism and Mass Communication at Arizona State University, Madeleine spent three years working for ASU's Marketing Department as a producer and digital content creator. As a producer, she worked to share and highlight the Sun Devil experience while leading a team of multimedia journalists.
It was through her work with ASU Marketing that she discovered a love for public relations. In addition, Madeleine spent time as a Public Relations Intern with Lambert & Co, a national PR agency, and worked as a community relations Intern with Valley Metro. She holds a B.A. in Journalism and Mass Communication with a focus in Public Relations and a Certificate in Sales and Marketing.
Jazmyne Keese
PR Coordinator
A graduate of Arizona State University's Walter Cronkite School of Journalism, Jazmyne earned a degree in Journalism and Mass Communication with a focus on public relations. Before graduating, Jazmyne worked with clients for ASU's Public Relations Lab to gain experience in an agency-structured organization. In addition, she interned with a media marketing firm in the Scottsdale area curating content and increasing engagement for the firm's new and existing client base. This unique experience focused on creative copywriting and social graphic creation to reach untapped audiences.
After graduation, Jazmyne's enthusiasm for strategic communications grew, and she went on to accept a position to work with a global agency where she learned about Internal and external strategic communications. While at the agency, Jazmyne actively engaged with industry experts, colleagues, and clients. This experience allowed her to cultivate a comprehensive global understanding of strategic communications. In her position at 10 to 1 PR, Jazmyne is excited to bring a fresh dynamic approach to the team, while continuously seeking knowledge and opportunities for herself, the team, and, most importantly, the clients we serve.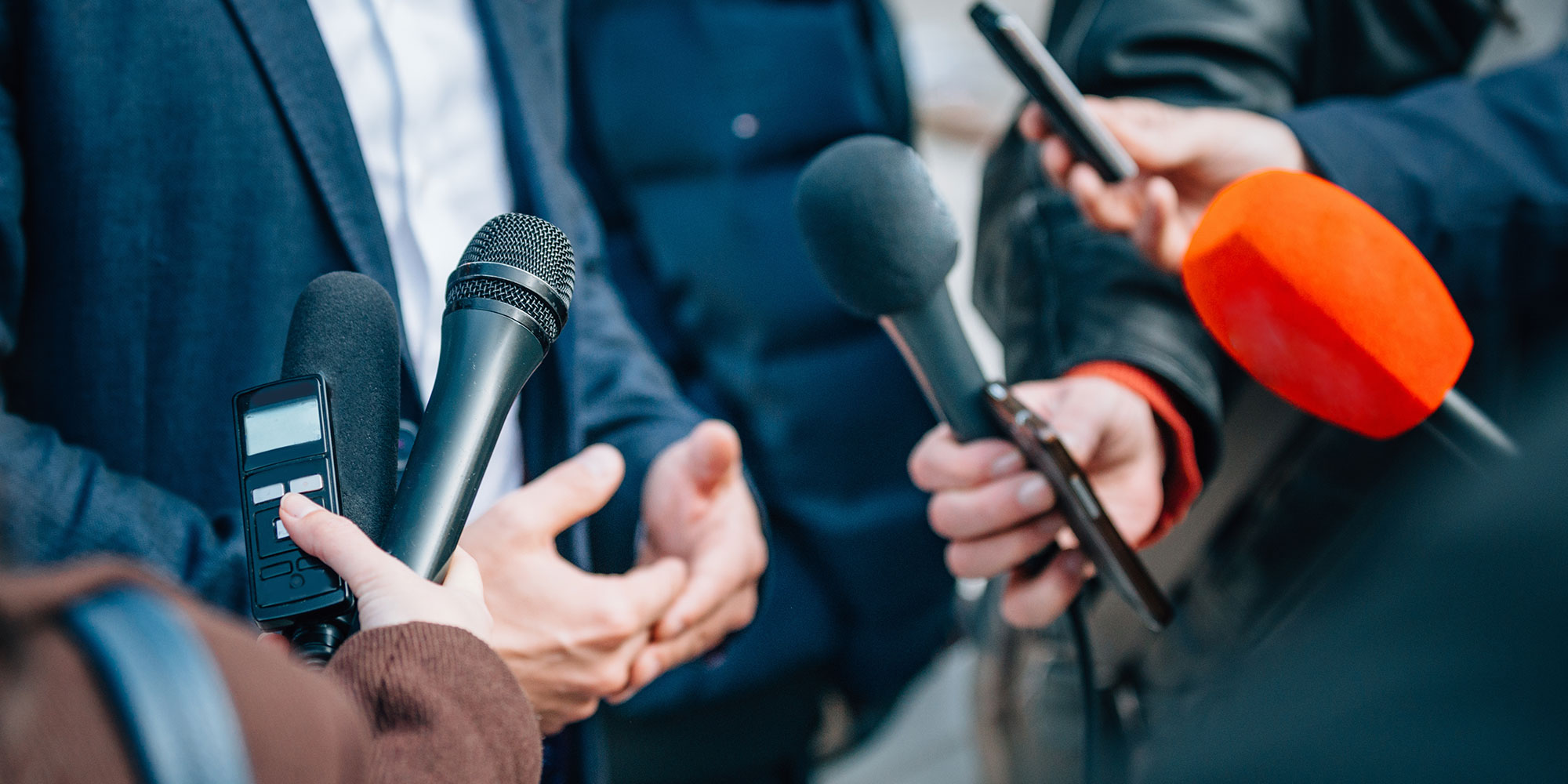 What story do you want told?
---