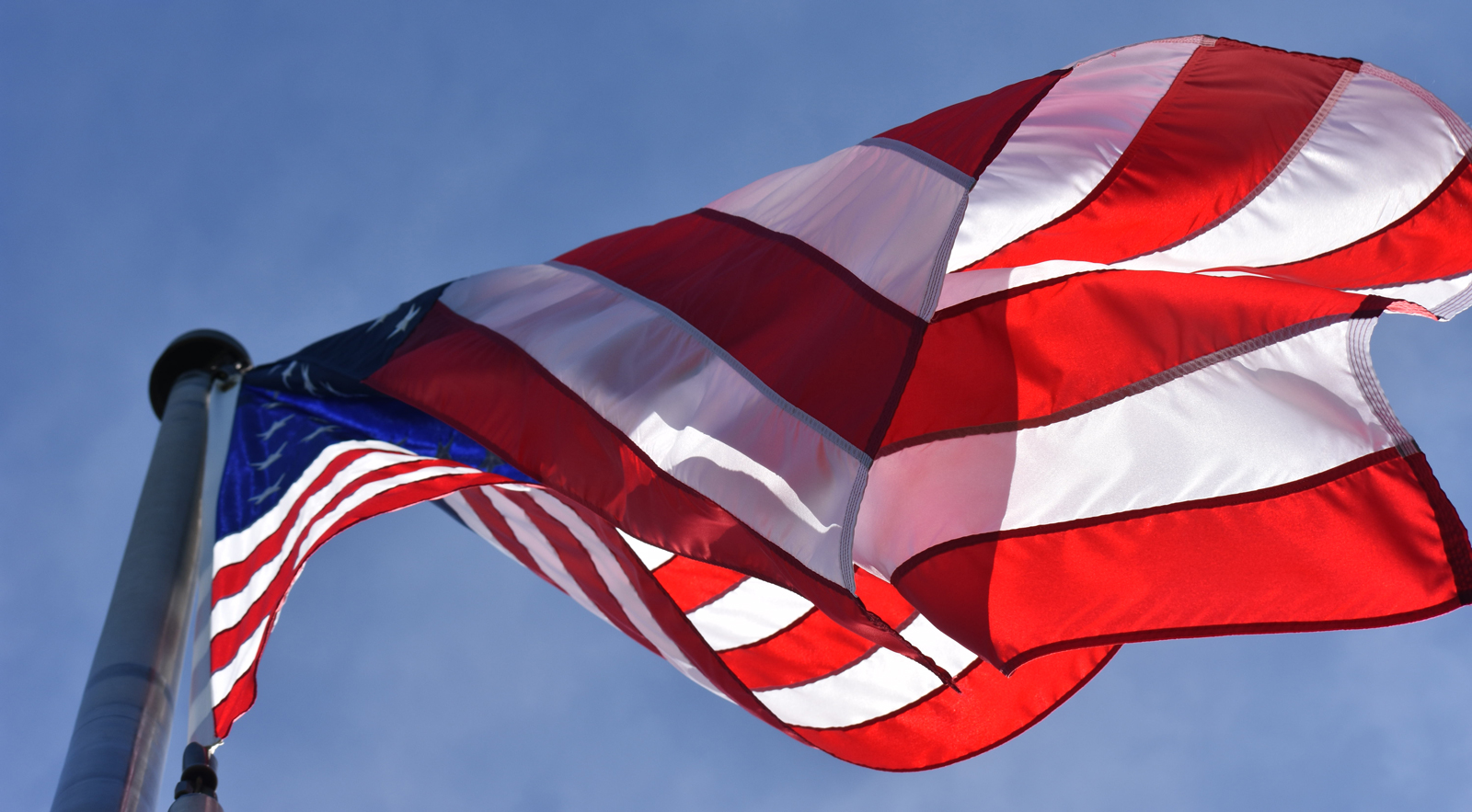 #VetDayPledge
---
Join Us in Thanking our Veterans!
Post a Video Saying the Pledge of Allegiance with the Hashtag #VetDayPledge on Veterans Day (November 11th)
Not to be mistaken with Memorial Day which honors the fallen, Veterans Day (held every November 11th) is an opportunity to celebrate and thank our U.S. Military Veterans for their service.
On 11/11, companies, families, and individuals are encouraged to post a video reciting the Pledge of Allegiance on their personal and company social media channels using the hashtag #VetDayPledge.  It's that simple!
Suggestions for All:
Videos (live or recorded) should be posted on company and/or personal social media channels.
Include whatever hashtags you wish when posting, but also include #VetDayPledge to ensure that Veterans can see all the support and appreciation our country has for them.
Suggestions for Companies:
If you're with a group, consider inviting any Veterans in attendance to lead everyone in the Pledge of Allegiance.
Hold the camera horizontally, not vertically, when recording for better quality.
Click here for sample press releases your company can share with local media and business contacts promoting your participation in this campaign.
Click here for social media images you can post highlighting your participation in this effort.
In addition to the hashtag #VetDayPledge add your company name and whatever other hashtags you'd like to all social posts.
The backstory of this campaign:
In 2018, Scottsdale, Arizona based 10 to 1 Public Relations encouraged one of its clients to invite its staff in one division office to gather in a warehouse on Veterans Day. Employee Veterans were then invited to lead the group in the Pledge of Allegiance. Local media was invited to attend and the video was shared afterward with media outlets. In year two, the simple event expanded to additional division offices across the country.
In 2020, with the support of its client, 10 to 1 Public Relations invited other clients across the U.S. to participate within their own workplaces in the campaign.  Responses were so immediately positive that the company felt the idea shouldn't be limited to only their clients so the idea was shared with other PR firms and companies across the U.S. The only requests being that everyone include the same hashtag, #VetDayPledge. As a result, numerous videos from more than a dozen States were posted on social from businesses, non-profit organizations, community centers, schools, and individuals. This year, even more businesses have committed to participating and encouraging others to join the campaign.
#VetDayPledge hopes to unite Americans around the simple message of thanking our Veterans for their service – and is not intended to be partisan or political in any way. All are welcome and invited to participate.