To Hibernate or Accelerate. That is the COVID Business Question.
A lot of business leaders are worried, and unsure what to do.  I get it.  Initially I was too but luckily, I'm past that stage.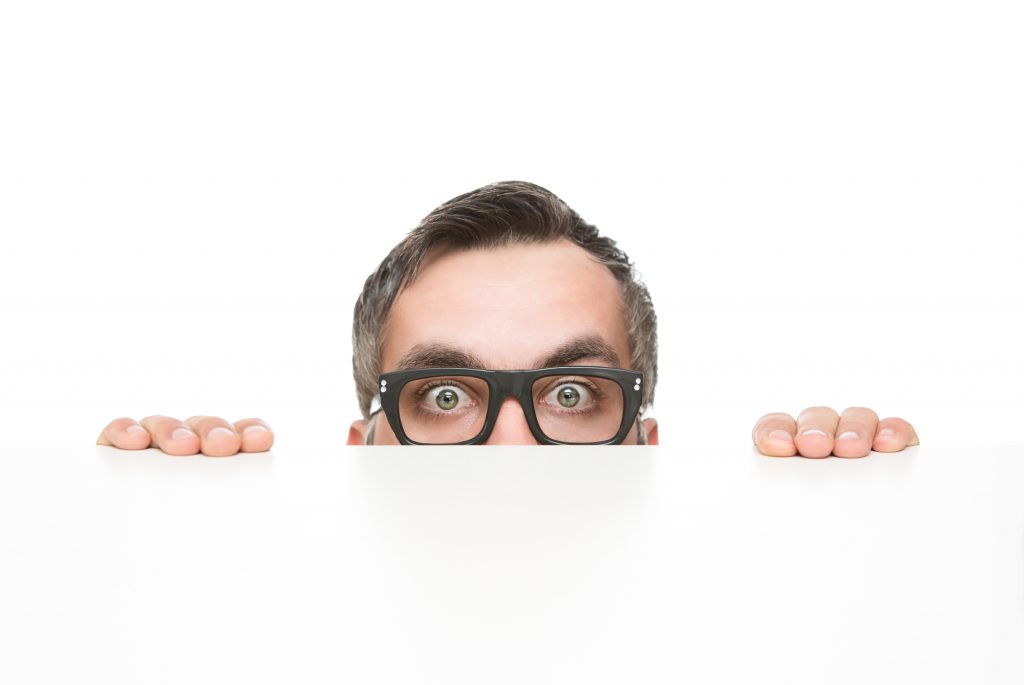 Early in the crisis, I read a blog on LinkedIn written by an acquaintance, small business owner Derrick Mains, Founder of Playbook Systems and President of Phat Scooters. The blog had a big effect on me and gave me confidence in choosing my own path forward through the COVID crisis.
The Lookback
Here's the gist… at least what I took from it.
The blog talked about the fear that many companies have about going backwards in a bad economy, and how to prepare, protect, react, and recover from business setbacks. Too many business owners are stunned into paralysis if they have a big drop in revenue or business and are unsure what to do—putting the survival of the company itself at risk.
Instead, he suggests that business owners actually DO know what to do- because they've already been there. He refers to it as "the Lookback."
If a million-dollar business loses 20%, it already knows what the company should look like at $800,000 because the company has already been there. He suggested simply going back to the same staffing levels, expenses, and footprint you had at that income level, then rebuilding yourself back up to that million-dollar company the same way you did the first time.
That thought process really resonated with me, removing my own fears of what I would do if my company, which had been steadily growing, started trending backwards in the new economy. With a potential path forward removing my impending paralysis, I didn't feel the need to hibernate. Instead I choose to try and accelerate my business.
Hibernate vs Accelerate
When I say hibernate, I'm referring to companies taking a more defensive, protection-orient approach. Many of these companies are using the strategy of hording their cash and reducing expenses with plans to ride out this crazy time by retaining enough resources to quickly rebuild.
In contrast, companies that chose to accelerate took more risks and essentially "doubled down" during uncertain times. Working harder and faster in an attempt to pivot or grow their business while their competitors were sitting it out or waiting to see how things turned out before charting a path forward.
Both strategies are sound, and both can backfire. It's really a decision of risk and comfort as you can't choose either half-way and succeed.
Our Decision to Accelerate
Early March I made the decision to accelerate. With so many PR and marketing agencies struggling, a big piece of our strategy was to make sure everyone knew that we were strong, and that we were going to thrive in the new economy.
I started by talking to my staff and making sure they felt personally safe, knowing that we're full steam ahead. Even if we lost a few clients in the short term, we could weather the hits so not to become afraid or distracted. With the team confident that their jobs were safe, consciously and subconsciously they can pass that confidence along to our clients and others in the community.
Next, I reached out to clients and asked if they needed help or flexibility in the short term. While our client base is pretty diverse, we still have some travel and real estate related clients who were getting hammered or faced a lot of uncertainty. Our early offer of flexibility not only demonstrated our good will, but potentially stopped clients from leaving, even if some had to initially pause or alter their budgets. To our great delight, several of the effected clients were able to return to their pre-COVID scopes of work within a few months- something that surprised us both. Had we not been flexible up front, we might have lost them altogether.
The next major thing we did was invest back into the company. I renewed organizational memberships and subscriptions early, while I knew we had the money available in case I needed to stretch dollars later in the year.
I also invested in advertising while others were pulling back. This gave us better placements at lower rates while other companies were hibernating. Sure, fewer companies were looking for PR help, but there were also much fewer "window shoppers". The few who were looking were much hotter leads and were much more likely to sign a contract with us, or someone else.
The strategy paid off quickly. While most agencies were losing clients, we added several new long-term clients. Some were COVID related, others were not. We celebrated these wins, announcing them to demonstrate that we were "open for business" at a time when a lot of companies were avoiding the news. This led to even more prospect interest and new conversations with additional companies.
Finally, we started offering free advice and PR tips to businesses that weren't in a position to pay us. We created a series of 2-minute videos of COVID-19 Crisis PR Tips and shared them widely via social media. We offered free workshops through the Better Business Bureau and local Chambers giving away ideas and advice. Short term we knew this wouldn't "pay off." We just viewed it as the right thing to do, with the hope that it might show long-term benefits while growing our brand recognition in the short-term.
What's Next?
Now that we're moving past the initial months and the initial shock of COVID, I'm predicting two big changes for the second half of 2020 that will again alter the health of economy and reposition companies long-term.
First, with the Payroll Protection Program (PPP) coming to an end, we're likely to see a lot more layoffs in the coming weeks as the employee protections expire. We're also likely to see a lot of companies announcing that they're closing for good or entering bankruptcy. While the first wave of job losses particularly hurt hourly workers in the restaurant and hospitality industry, this next wave is likely to hit salaried workers even harder.
Second, I am predicting that more business leaders are going to start taking more risks as they realize that this new abnormal is going to last through 2020 and into 2021 until a vaccine is fully distributed. Hibernating companies are starting to peek their heads out again, trying to figure out how to pivot themselves in the new economy. This will create partnership opportunities for companies, and threats to others as they see competitors get more active and offer new variations to compete.
And that's just the business-related changes in the second half of 2020. I'm not even talking about the news coverage related distractions (and likely chaos) with rolling COVID hot zones, the upcoming restart of professional sports (assuming they actually restart), social justice movements happening across the country, the start of the new school year (k-12, and college), and the November election.
Predicting the future is impossible right now. All companies can do is choose a path. Accelerate or Hibernate. As for my current strategy, we're keeping our foot on the accelerator. By helping our clients to grow and succeed, we help our own company as well. We believe that pushing for and securing a strong finish in 2020, it will carry us into 2021 and the new abnormal.
And if we do take a few steps backwards– like a lot of companies will—there's comfort in knowing that we've been there before and already know the path forward.
— written by Josh Weiss, President of 10 to 1 Public Relations