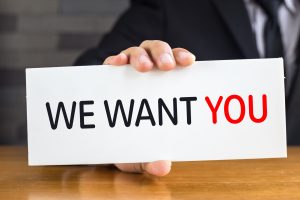 PR Account Executive
10 to 1 Public Relations is growing! Are you looking for a place where you can grow too? We have a great opportunity for a smart, hard-working, dynamic, creative and organized fulltime individual to serve as a PR Account Executive at our dynamic firm.
Ideal candidates will have the drive to be an essential team member that creates and implements PR strategies for multiple clients with a focus on media relations.
With offices in the Scottsdale Airpark area, 10 to 1 Public Relations is the sole Arizona member of IPREX- a network of more than 60 independent PR firms from across the globe. Winner of numerous local and industry awards, we currently serve numerous local, regional, national and global clients. Key client industries include healthcare, technology and finance.
The firm has a strict "no jerks" policy which relates to both clients and co-workers.
The responsibilities for this position include (but are not limited to):
Creating and implementing strategic PR plans
Day-to-day management of assigned clients
Writing press releases, media pitches, case studies and articles
Pitching media (local, national and trade) and securing media placements (online, print, TV & radio)
Monitoring media for trends and newsworthy items, and identifying unique angles for new story ideas that fit for clients
Development of key messages and talking points for client interviews
Event coordination and execution
Conceive partnerships with like-minded brands
Participate in business development
Qualifications Include:
BS/BA in Public Relations, Journalism, or related field
2-4 years experience in full-time public relations position (agency experience a plus)
Strong writing skills (AP style preferred)
Attributes:
Great communicator, both written and spoken
Detail focused implementer
Willing to share ideas
Proactive, great multi-tasker
Works efficiently and has exceptional ability to manage multiple projects and meet tight deadlines
Charismatic, high-energy and team-player
Independent and willing to take responsibility
Positive attitude
Still interested? Tell us your story!