10 to 1 PR to Host Ribbon Cutting and 10th Anniversary Celebration
---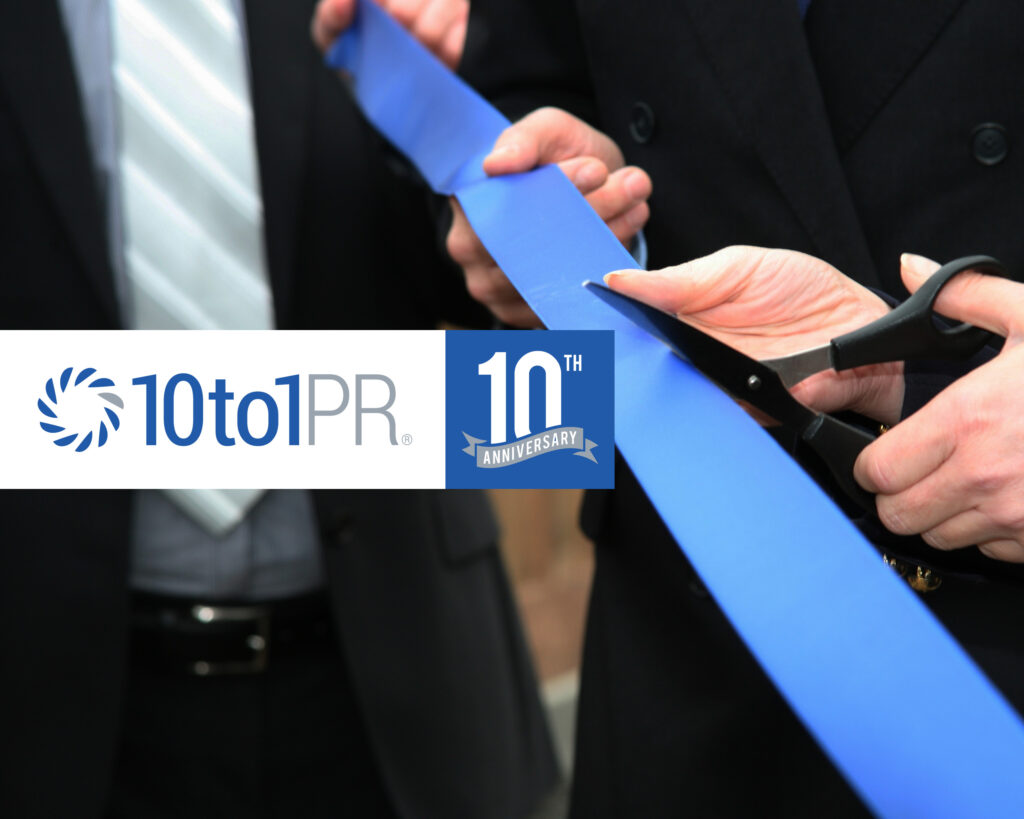 Join 10 to 1 Public Relations on October 12 as we celebrate our 10th Anniversary and hold a ribbon cutting for our new office!
Celebrate with us all day, or join us when you can. Our agenda:
11:30 AM – 1:30 PM: Ribbon Cutting & Light Lunch
The Scottsdale Chamber of Commerce will help coordinate a short ribbon-cutting ceremony at 11:45 AM and we'll have a light lunch available.
1:30 PM – 4:30 PM: Open House
Stop by anytime to enjoy a personal tour of 10 to 1 PR's new office.
4:30 PM – 7:30 PM Happy Hour
Enjoy beverages and light snacks to celebrate 10 to 1 PR's 10th Anniversary. A short toast will occur at 5:45 to celebrate the milestone.
So that we can plan accordingly (translation: make sure there's enough food and beverages), please register and select one, or multiple, times.
Thank you for all your encouragement and support over the years. We'd be thrilled if you stopped by to help us celebrate these milestones.