It had been a few years since my company last did head shots or team photos. Then, COVID hit and the team started working remotely. In addition, we gained two new employees in the last seven months.
I knew I didn't want to wait to get new photos until after the pandemic was over, so I accepted that different employees have different comfort levels about gathering in a group until the risk is fully gone. The challenge became how to schedule a team photo shoot during COVID, thus creating a new library of company images that can be used both in the short, and long-term.
Knowing a lot of other companies are going through a similar thought process, I thought it would be helpful to share our process and considerations of how to coordinate a company photo shoot during COVID.
Tips on coordinating timing and staff attendance:
Give everyone plenty of notice of your plans to do the photo shoot. This was important for several reasons. First, it allowed everyone to get comfortable with the idea of coming into the office, even for an hour or two. Second, it gave people time to schedule hair appointments, coordinate care for their kids at home, etc.,
Respect their comfort level in returning. Getting everyone together at once we knew was going to be out of the question from a distancing standpoint, so we scheduled out blocks for each employee.
Take advantage of overlap times. We purposely scheduled overlap time as one person was leaving and another arriving. This allowed coworkers to say hello in a smaller environment, but also provided an opportunity to take some (socially distant) group photos. For example, during the overlap times we were able to spread out in an office or in a conference room to take some team interaction photos.
Be smart about assigning times. Accepting it likely a shoot may run late, we made sure the first person of the day was the individual who had the shortest available window (due to childcare considerations) to help them get out on time. Also, the newest member of our team was hired during COVID and had never met his co-workers in person (only via Zoom). To maximize the in-person interaction opportunity, we scheduled him accordingly between other coworkers.
The other part is figuring out what photos you need- not only now, but for the next year or more. We knew we needed individual headshots, but we still wanted team shots, candid photos, options for social media images, our websites, etc. We also didn't want our photo shoot to become obviously dated by COVID to the point a new photo shoot would be needed post vaccine.
Tips for the Actual Photo Shoot: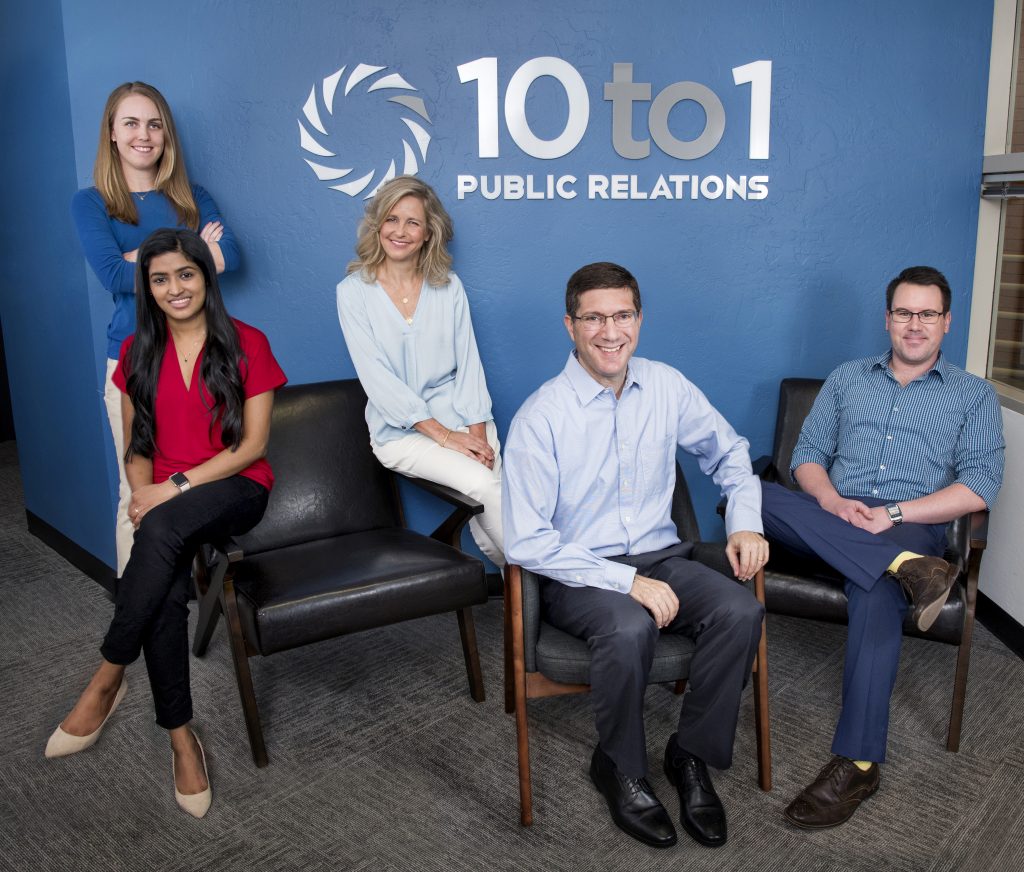 Set Up Reusable Backdrops: Setting up and testing lighting takes a lot of time, so pre-designate key backgrounds that can be used flexibly, and repeatedly. We had two key backdrops. One was in our main Lobby where our company logo is on the wall. The second we set up all-white backdrop with paper to take general photos. The white backdrop was ceiling to several feet on the floor for team members to literally stand on during their photos. This was designed to allow for easy cropping, adding of backgrounds, colors, etc.
Head Shots: This was relatively straightforward, but we wanted options. We had each employee take headshots in two locations, with both a formal and business casual outfit. This was designed to give us options and alternatives based on the need.
Extra Headshot tip: Make sure at least one of your headshot backdrops are easy to replicate in office without the professional photographer. The thinking is if you add new employees, you will want the option to take a photo on your own and still have it generally match your other team members without having to hire a photographer to come out and try to copy the earlier set of headshots.
Mask photos: In addition to normal photos, we also had each employee take a headshot wearing a mark, and some with it half-off (including one making a face). The idea being we could do a quick slide/Instagram slide of 3 from mask on to mask off.
Group Photos: This was particularly hard since we weren't going to all be together at the same time. Working with the photographer (we used Rick D'Elia who did an awesome job), we came up with a few ideas that worked. One was a layer approach- where a background with chairs was set up and wouldn't be moved. Each team member was then photographed in a different spot and everyone was layered together afterward to make up the complete photo. The second idea was what we called the Album Covers. On the all-white backdrop, we tried to copy some iconic group images. One easy example would be the cover of the Abbey Road album cover. We all pretended to walk down the street, and we'll be cropped and layered onto a street scape. The hope is when people see it, they'll immediately think of the Beatles cover.
Prop Shots: We had about a dozen different props. Each member took photos with them on the white background. The idea of these photos was that they'd be great for social media. A prop example is we had several American flags. We'll now have several photos of co-workers holding flags which we will have the option to use for holidays and events like July 4th, Veterans Day, Election Day, etc. Another example was everyone brought their favorite piece of sports equipment (a tennis racquet, swim goggles, etc.)
Multiple Outfits: Each employee was encouraged to have 4 outfits (one formal, 3 casual). The idea was to switch out outfits for the "prop shots" and office candids so that it didn't look like every photo was taken at the same time on the same day.
Fool Around and Have Fun: The best photos aren't always planned. Make sure you tell your photographer to have fun and take candids. A great example is while taking photos of an employee at her desk, the photographer saw some animal slippers below her desk (yes, she wears them sometimes at work). The photog loved that, so he took a photo of her at her desk in her animal slippers creating a really fun image.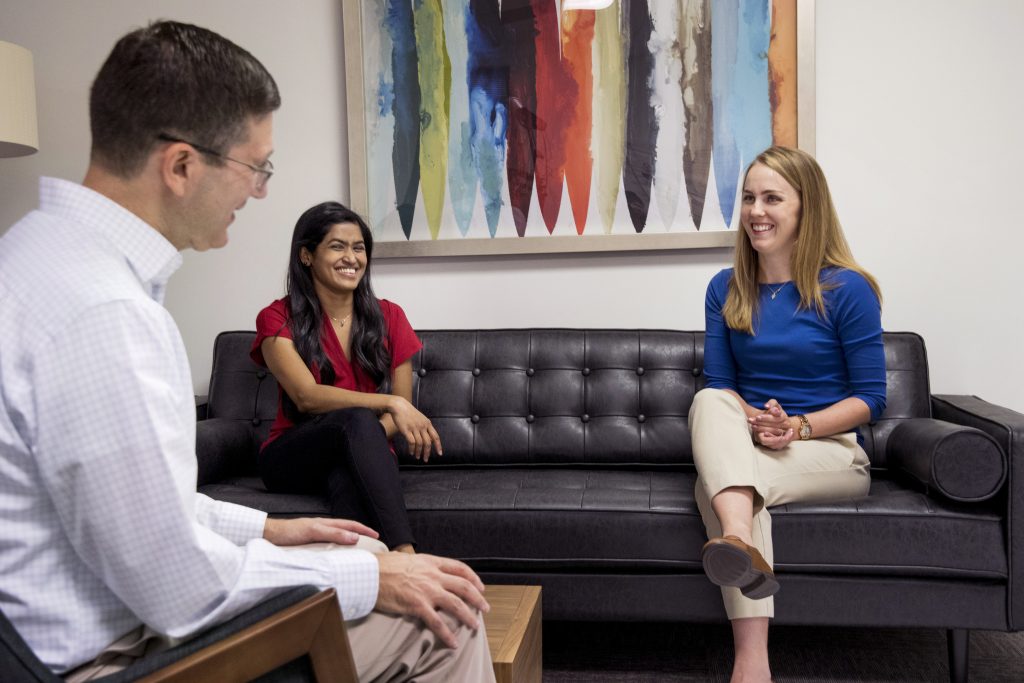 While a ton of work getting it set up, the entire team agreed it was a great experience and great to come back into the office, even temporarily, after six months working at home.
As to the pictures themselves- they came out great! You'll start seeming us slip them into our social media posts and website soon. We've now got great library of individual and team photos that can be utilized both during COVID, and afterward.
-Josh Weiss, President of 10 to 1 Public Relations