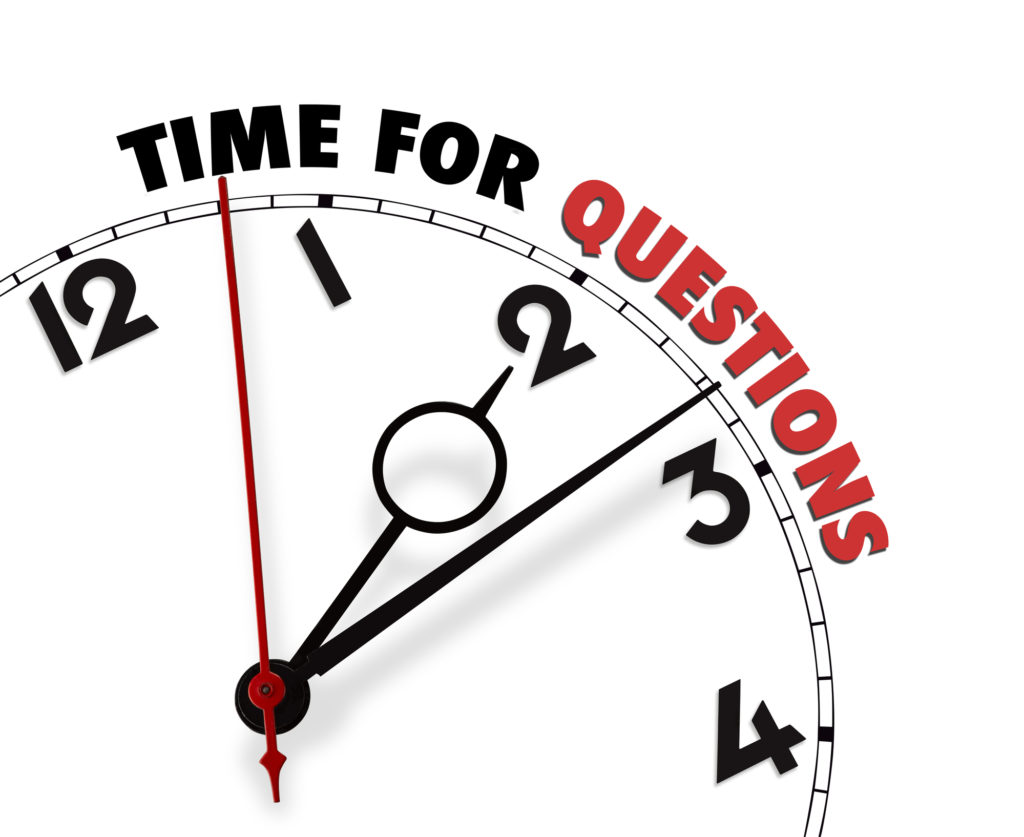 Boom. Out of nowhere, a crisis hits your company or community. As the leader, everyone's turning to you. In part to see how you react, but mostly for instruction confirming how they're supposed to respond.
Everyone's turning to you for answers- but that's the last thing you should be doing during the first 24 hours of a crisis. Your job the first 24 hours is to ask questions, and to avoid giving answers.
The first questions you ask should be directed to your employees. What do they need to deal with the immediate problem? How can you help get them the help they need, quickly? These questions not only demonstrate your support to your team but instructs them to take action.
The next set of questions are to gather information. How many people were initially, directly affected by the crisis issue? Follow that with questions about how to prevent new victims from being negatively affected by the same crisis in the coming hours.
These questions upfront are necessary to gather the information you need to make strategic decisions and ultimately later, proclamations for the future.
Even when talking to reporters, customers or the public, you should still focus on asking questions during the first 24 hours, not giving answers.
During the first 24 hours avoid making declarative statements or accusations against others that commit you or your company to certain actions. Avoid giving definitive answers or suggesting long-term solutions that could be considered controversial as your statement will come across as opportunistic instead of as a genuine solution.
The only initial statements you should make are holding statements (see our earlier blog entitled Part 1 of what to do in a PR crisis). Otherwise, you essentially should be rephrasing and sharing the questions you asked your staff and the answers you were given. Basically you're going to say that your team is still investigating details of the incident to make sure it never happens again, but your immediate priority is to better understand the full impact to those effected and how best, and most quickly to help them.
It's only on day two, after more facts are known and cooler heads prevail, that you can start delivering answers and rallying support for specific actions.
If there's a general uproar over the crisis, you can also ask rhetorical questions. For example, if the crisis is a criminal act made against your company, ask aloud who would do such a heinous thing effecting so many. Share in the public outcry and frustration, but be careful in pointing blame outwards if you suspect a member of your team might be involved.
As the leader, your job when a crisis hits is to ask questions and support your teams in resolving the immediate threat. After the immediate pressure of the crisis subsides, your job refocuses into identifying what caused the problem and initiating a long-term fix to avoid a repeat of the crisis and regain the confidence of your customers and the public.
A fantastic example and story of how to deploy the 24 hours of questions before providing answers strategy can be heard in a podcast called Without Fail where in an episode featuring Dayton, Ohio Mayor Nan Whaley talks about the immediate aftermath of the mass shooting outside a Dayton entertainment area called the Oregon District. Here's a link to the episode https://gimletmedia.com/shows/without-fail/v4h8ow including a transcript of the discussion.