How your Company Can Win By Preparing for a Media Crisis Like It's a Game.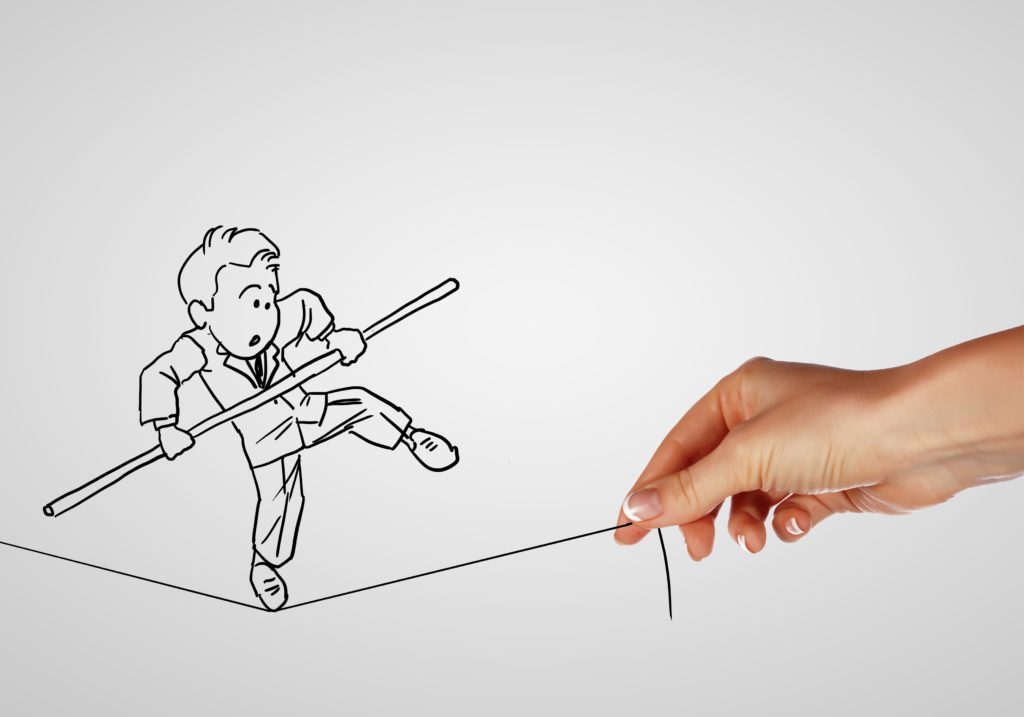 Remember from childhood the game "Mad Libs"? It's the grammar game where there's a one-page story with a bunch of missing words in the narrative. The game leader asks the other kids to yell out what's called for in the blank space- like a Verb, or a City name, a person's occupation, an Adjective, etc. After all the missing words are filled in, the game leader reads the now silly story to the enjoyment of the other kids who help contribute to the narrative.
Games are fun, but some games are more important to win than others. If you want to your company to win during a media emergency/PR crisis, you need to prepare in advance. One way to win is by copying the Mad Libs game structure to creating a media emergency playbook your company can use when needed.
Let's face it, it's not IF a media emergency will occur, but WHEN. A bad response can create a significant, lasting negative perception for a company, while a well-handled crisis can earn you long-term customer, employee and investor loyalty. The good news is that it's possible to manage a crisis well, aided a little bit of planning.
Here are some tips to create a media emergency response plan.
Start by creating a list of the five most likely negative crisis scenarios that could happen to your company.
For example, if you have employees driving company branded vehicles, a likely crisis could be a bad crash. If you have employees performing manual, skilled labor, maybe there's potential for a significant injury or loss of life. If you handle personal information or credit card information, there's a significant risk of a hack or stolen data.
Create a one or two paragraph written statement for each scenario of how you would respond.
The initial statement is simply to acknowledge the issue and demonstrate to the public and media that you're taking the issue seriously and professionally and are investigating it to gather more facts. It isn't supposed to be detailed nor is it to explain how you're fixing the problem.
This initial statement (often called a holding statement) will give you time to provide a more meaningful update (several hours or even a day) later, when you would share more details and examples of how you're dealing with the situation.
Get sign-off from Executives, Legal team, etc. on your proposed statement.
Get approvals for your template statements now, before the crisis scenario actually occurs. Examples would be Executives or the Legal team, who most normally would delay a response in the moment because they'd insist on reviewing and wordsmithing it first. With your pre-approved response, all you'll need to do is "fill in the blanks" and update some of the details like names, locations, other vital stats, etc. With the initial media statement out of the way, you will save the entire team significant time allowing them to focus on the actual crisis and to help get it resolved. Your fast response will also help protect your reputation and influence the public's response when they learn about the crisis.
Start over and create another list of five potential scenarios which may be less likely to occur, but which scare you (or your CEO) the most.
Maybe it's a #MeToo scenario, or fear of an employee being arrested at work even though their crime has nothing to do with your business. Go through the same process of preparing a short response and getting Executive and Legal approvals.
Strategically share the Media Emergency Playbook with key Executives and company spokespeople.
Not everyone should get a copy of your template responses. Only share it with the handful of people most likely and authorized to share them with reporters on short notice. These aren't public documents for all to see in advance. While the circle of people with copies should be small, it needs to be a large enough group where the people who ultimately need them can't locate or find them. Especially in the event the most obvious people are on vacation and/or unreachable.
While there's a lot more to be done to properly prepare for, let alone handle, a crisis, having a "Mad Libs" style media emergency playbook is a great start for any company.