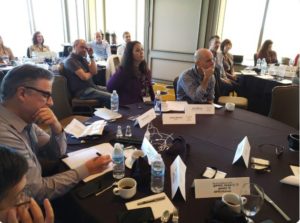 I highlight IPREX on my website. I have an IPREX icon in my email signature line. If you weren't sure, YES we're proud to be the sole Arizona member of IPREX!
But I was recently asked: What is IPREX? More to the point, he asked why he should care.
Shame on me for not better explaining why it matters not only to our team, but more importantly why it benefits our clients. Let me try and do that now.
IPREX is a global network of 65 independent public relations firms across the world.  As a group, we have 1,600 employees and the annual billings of several hundreds of millions of dollars.  Size-wise, the agencies range from around 15 employees up to 200.  The expertise of the group spans multiple industries (like healthcare, technology, crisis communications, consumer, etc.) and various service lines (traditional PR, digital media buying, graphics, public affairs, etc.).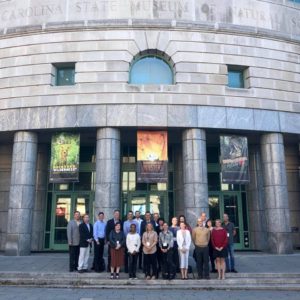 A little more than a year ago, 10 to 1 Public Relations was accepted in to the network. In addition to being the exclusive agency member in the greater Phoenix area, we're currently the only partner in Arizona and the entire Southwestern U.S. Other agency partners are in New York, L.A., San Francisco, Boston, Hong Kong, Australia, Finland, and beyond. (To see the entire list of IPREX members, check out the map on the IPREX website.)
While we are committed to each other's success, we all remain independent and make our own decisions for our own companies and clients. As an exclusive group we don't view each other as competitors. That's why most partners are the only one in their primary market unless they allowed another agency to join, often because their target clients are different. Instead we view one another as resources and allies.
When I sought to join IPREX I wasn't 100% sure of what to expect, but I did have high expectations. Both of how it would help my agency, but more importantly how it would help our clients. I can confidently tell you that our participation is paying off.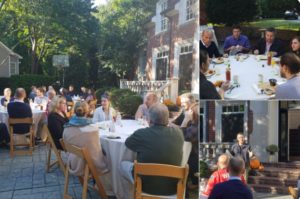 Our current clients are benefiting without even realizing it. If we have a client launching a product or holding event in another city or country, we may reach out to the local partner agency in that area for specific feedback and advice to ensure we achieve the maximum success for the local effort. We can even bring in other agencies for specific tasks or projects when needed, just as we've been introduced to some projects by our IPREX Partners that we otherwise would not have even known about. IPREX also allows its members to team up on proposals and RFPs where they may not qualify on their own, allowing for more business opportunities. Our involvement with IPREX gives our clients endless resources and access to global and industry expertise.
The professional benefits of IPREX membership to the 10 to 1 Public Relations team are excellent as well. All 1,600 employees of IPREX agencies have access to a private members-only website where we can ask questions of one another and review best practices. There are also several (more than 125) case studies, samples and resources that are openly shared. The website also holds several recorded (and live) webinars led by different partner agency staff, which provide great opportunities to learn best practices from one another. Topics vary but an example would be tools and techniques PR and social media pros can use to improve outreach to social media influencers. As an owner, IPREX also provides me an informal network of business advisors and mentors, giving me even greater confidence as 10 to 1 Public Relations goes through our current period of growth.
Participation in IPREX is not just about connecting remotely through online platforms. IPREX has several face-to-face meetings each year. I recently returned from Raleigh, North Carolina, where I attended this year's conference of agency owners from across the Americas (I also was at last year's meeting in Dallas, Texas).
There are other meetings yearly for other global regions like Asia and Europe. IPREX also holds a global meeting for all agency owners. A couple months ago it was in Dubai—no, I didn't go–but next year's global meeting will be held in Washington, D.C., which I do plan to attend. There are also special leadership training meetings for different staff levels at various locations around the world. This global network allows 10 to 1 Public Relations to have a unique advantage over other Arizona-based PR firms.
I can't tell you how much I've enjoyed getting to know these other agency leaders from around the world. I'm very proud that our small yet growing firm has earned our seat at the table and that we're fully contributing to the discussions. IPREX is making our company stronger, and our clients are seeing the benefits.
by Josh Weiss