10 to 1 Public Relations Wins National PR Industry Awards for Agency of the Year and Crisis Communications
---
The 2021 Bulldog PR Awards recognizes the most outstanding public relations campaigns and agencies
10 to 1 Public Relations, a strategic communications firm serving clients in varied industries such as healthcare, technology, transportation, finance, and more, announced it had been honored in this year's Bulldog PR Awards. The 2021 Bulldog PR Awards recognizes both the most outstanding public relations and communications campaigns, and the most extraordinary individual and agency contributions to the industry. The Bulldog Awards are the only PR awards program judged exclusively by journalists.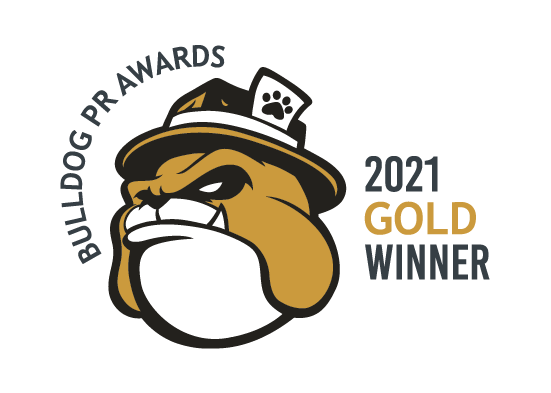 10 to 1 PR was recognized with a Gold award in the Best Crisis Management category and a Silver award for Small Agency of the Year. 10 to 1 PR saw exceptional growth in the last two years, more than doubling its client list from 10 distinctive clients to more than 20. In addition to adding new clients, 10 to 1 PR is exceptional at retaining clients long term, working with several clients for more than 3 years and as long as 8 years. In 2020, despite challenges that all businesses faced with the coronavirus pandemic, 10 to 1 PR generated more than 5,000 verified news stories for its clients.
"Our team has been working so hard over the last year to help our clients plan for and meet their goals, whether we've needed to adapt our strategies or break into new markets; it's rewarding to receive this kind of recognition for our efforts by one of our leading industry groups," said Josh Weiss, founder and President at 10 to 1 Public Relations.
"I was very moved to judge this year's entries due to the pandemic," says Mary Ellen Walsh, award-winning journalist and Bulldog Awards judge. "Nearly every team had to readjust strategic planning to include a more compassionate look at the power of public relations on a deeper level."
The full list of winners for the 2021 Bulldog PR Awards is available at https://bulldogawards.com/winners-circle/winners-pr-awards/. Sign up for the Bulldog Reporter newsletter at this link.