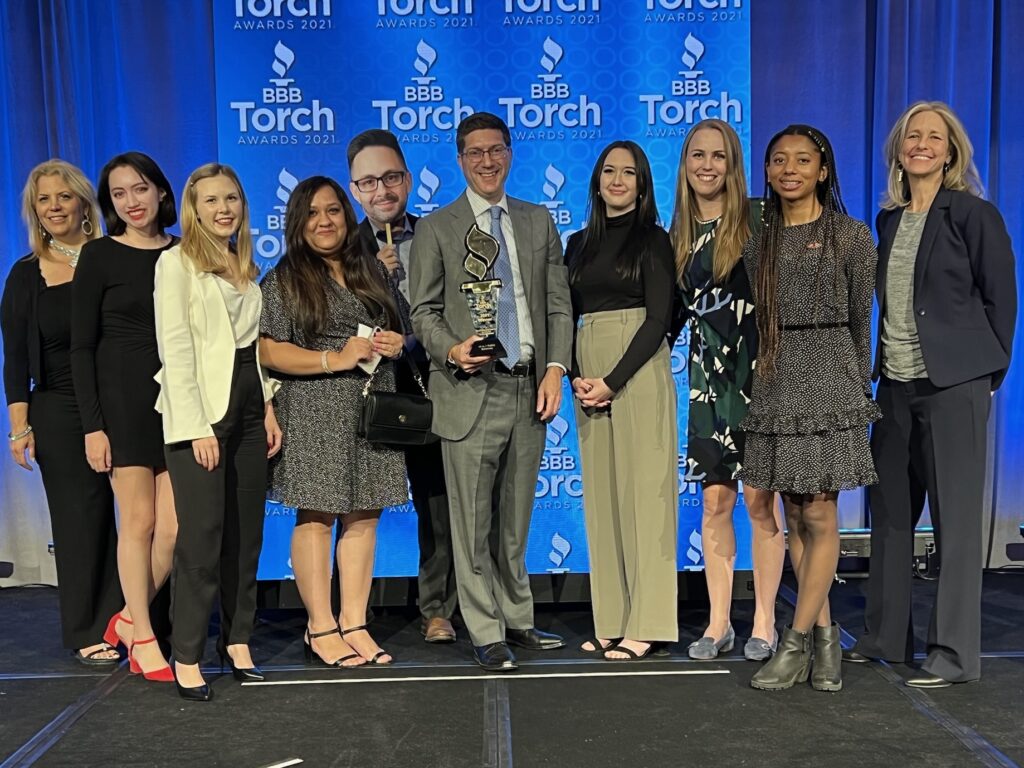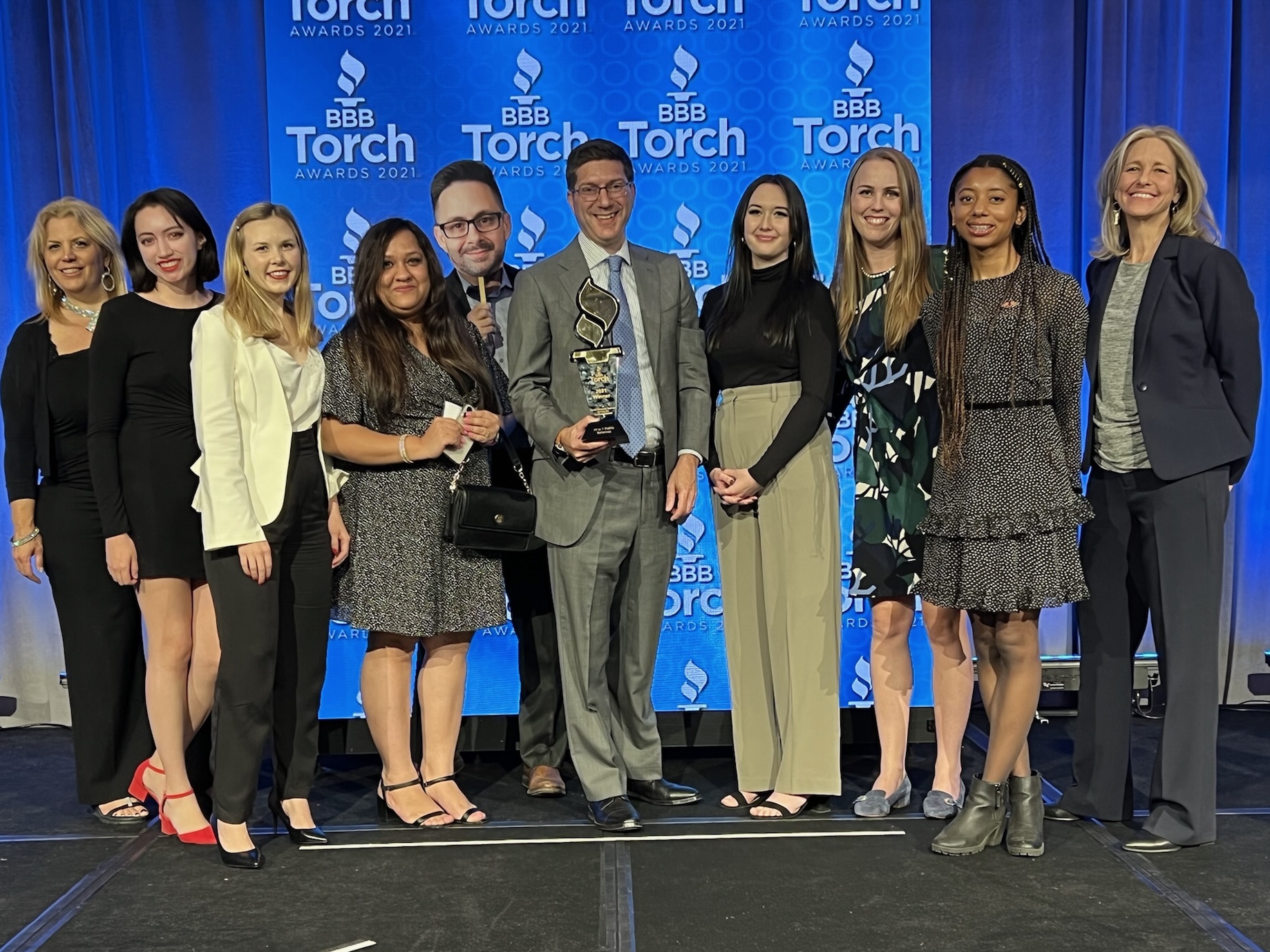 10 to 1 Public Relations (10 to 1 PR), a Scottsdale-based strategic communications firm, was named the winner in their category at the Better Business Bureau Pacific Southwest region's 2021 BBB Torch Awards for Ethics. The award, presented on November 17th at an awards ceremony held at the Waldorf Astoria's Arizona Biltmore Resort, honors top greater Arizona businesses for ethics and integrity.
"We want our employees, customers, partners, and members of the media to trust us, which allows us to do our jobs most effectively and efficiently," said Josh Weiss, President and founder of 10 to 1 Public Relations. "Winning the BBB Torch Award for Ethics is a true honor and testament to the integrity and excellent work our team does every day."
Finalists were selected by an independent panel of volunteer community leaders based on criteria established by the International Association of Better Business Bureaus. It is the organization's highest award designed to highlight outstanding ethical businesses.
"Honesty builds trust, which is a vital aspect in the success of a business. For 19 years, BBB has been recognizing outstanding companies in Greater Arizona for their solid commitment to doing things the right way and we are so proud of our 2021 winning businesses," said Shelley Bradley, Director of Signature Events at BBB Serving the Pacific Southwest.
All finalists completed an evaluation where they demonstrated their commitment to ethics and trust in four categories: Character, Culture, Customers, and Community. Finalists also illustrated the character of their organization's leadership, how an authentic culture is being fostered, how the company prioritizes its relationship with customers, and the impact the organization is making in their community.
10 to 1 PR received high marks in all categories for its efforts to build a team culture where everyone supports each other; investing heavily in the professional development of its employees; a 'No Jerks' policy that applies to both team members and clients; transparent and honest client communications and media relations; and supporting the local community with in-kind services.
Weiss added, "We've been fortunate to win several industry PR awards over the years, but this award from the Better Business Bureau is special since it's based on more than the results we achieve for our clients, but how those results are achieved."
10 to 1 PR has built a diverse clientele of businesses across the U.S. and the globe from numerous industries including financial, health and wellness, professional services, real estate, manufacturing, mechanical and construction, technology, and transportation. The company collaborates with each client to develop a custom strategic communications plan built around achieving the client's desired results.