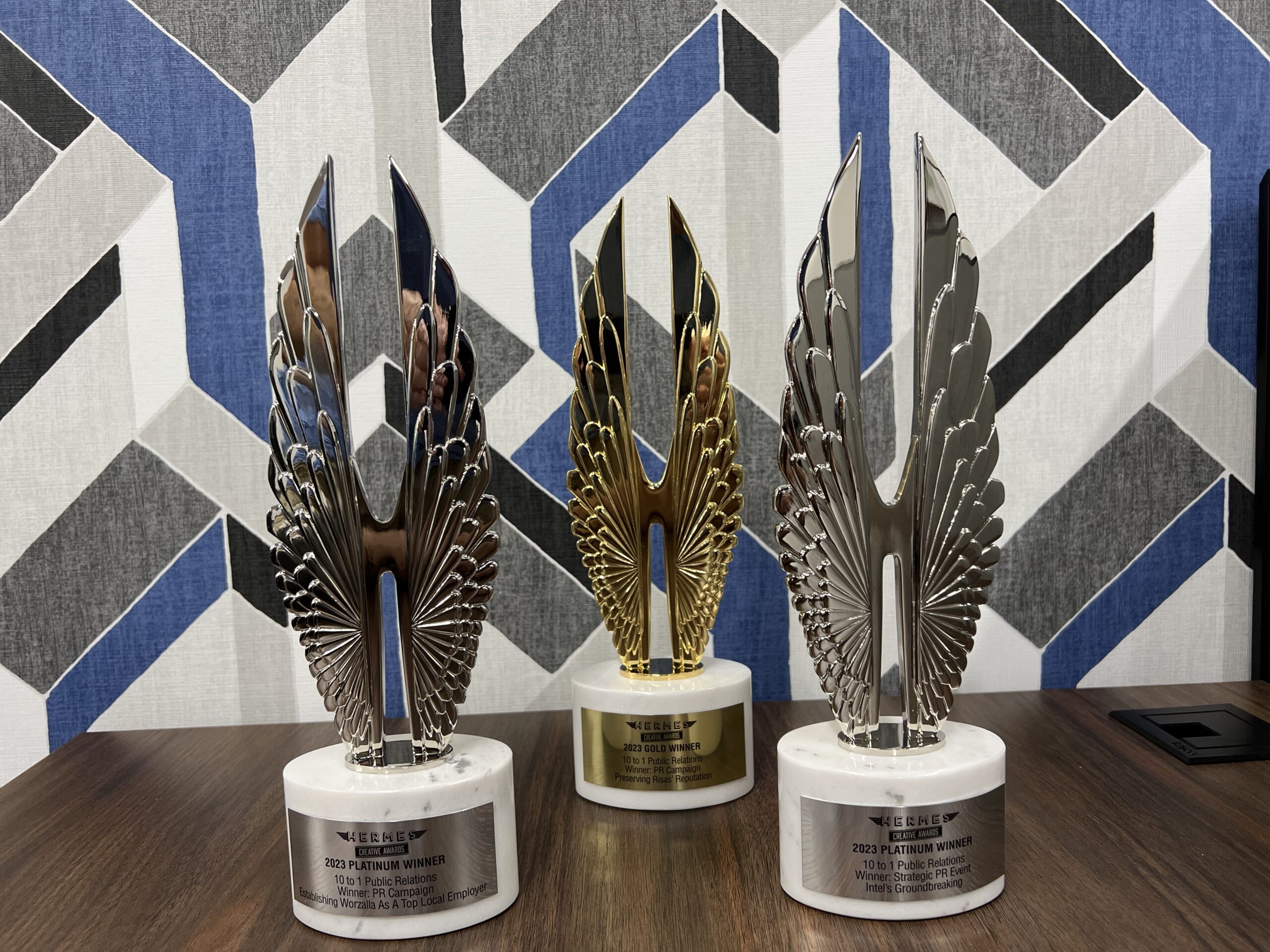 10 to 1 Public Relations Wins Three Hermes Creative Awards
---
10 to 1 Public Relations was recently recognized with three Hermes Creative Awards. The three awards recognize 10 to 1 Public Relations' expertise in public relations campaigns, managing and recovering from crisis scenarios, and event-based public relations.
According to the awards organization: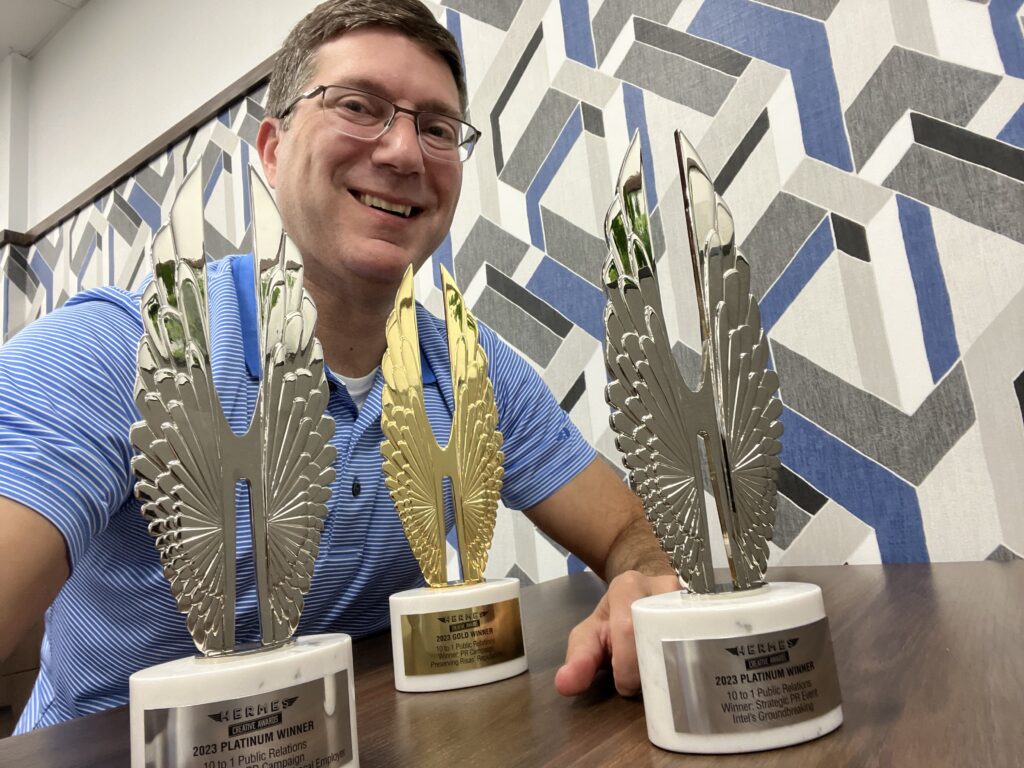 As a firm focused on creating the highest caliber PR campaigns and results for our clients, it's especially rewarding when independent third-party organizations recognize our strategy creation and implementation efforts as among the best they've seen compared to our industry peers. I'm most proud that these three Hermes Creative Awards recognize our team's hard work and dedication to serving our clients' needs and achieving their goals.

Josh Weiss, Founder and President of 10 to 1 Public Relations
Here's a recap of the winning campaigns that were recognized:
Platinum Winner: "Establishing Worzalla as a Top Local Employer" – Strategic Campaigns/PR Communications/PR
Worzalla, a leading book printer, enlisted the agency's help to strengthen its employer brand and attract top talent. Through a comprehensive PR strategy, 10 to 1 Public Relations crafted a compelling narrative that highlighted Worzalla's positive work environment, employee benefits, and commitment to the local community. The campaign's success in enhancing Worzalla's reputation as a desirable employer contributed to its well-deserved recognition.
Platinum Winner: "Intel's Groundbreaking" – Strategic Campaigns, PR Communications/Live or Virtual Event
Faced with the challenge of introducing a groundbreaking product, Intel turned to 10 to 1 Public Relations to devise a PR campaign that would captivate local audiences in Arizona. 10 to 1 Public Relations orchestrated an unforgettable experience that showcased Intel's revolutionary technology. The campaign's exceptional execution and ability to generate excitement surrounding the announcement made it a resounding success.
Gold Winner: "Preserving Risas' Reputation" – Strategic Campaigns, PR Communications/PR Campaign
Risas, a prominent dental company, faced a reputational challenge that required expert handling. 10 to 1 Public Relations devised a comprehensive PR campaign focused on transparency, proactive communication, and stakeholder engagement. Through strategic messaging and meticulous crisis management, 10 to 1 Public Relations successfully safeguarded Risas' reputation, earning the admiration of both industry experts and the public.
10 to 1 Public Relations adds these Hermes awards to its extensive roster of awards recognizing the firm's outstanding work over the last decade.