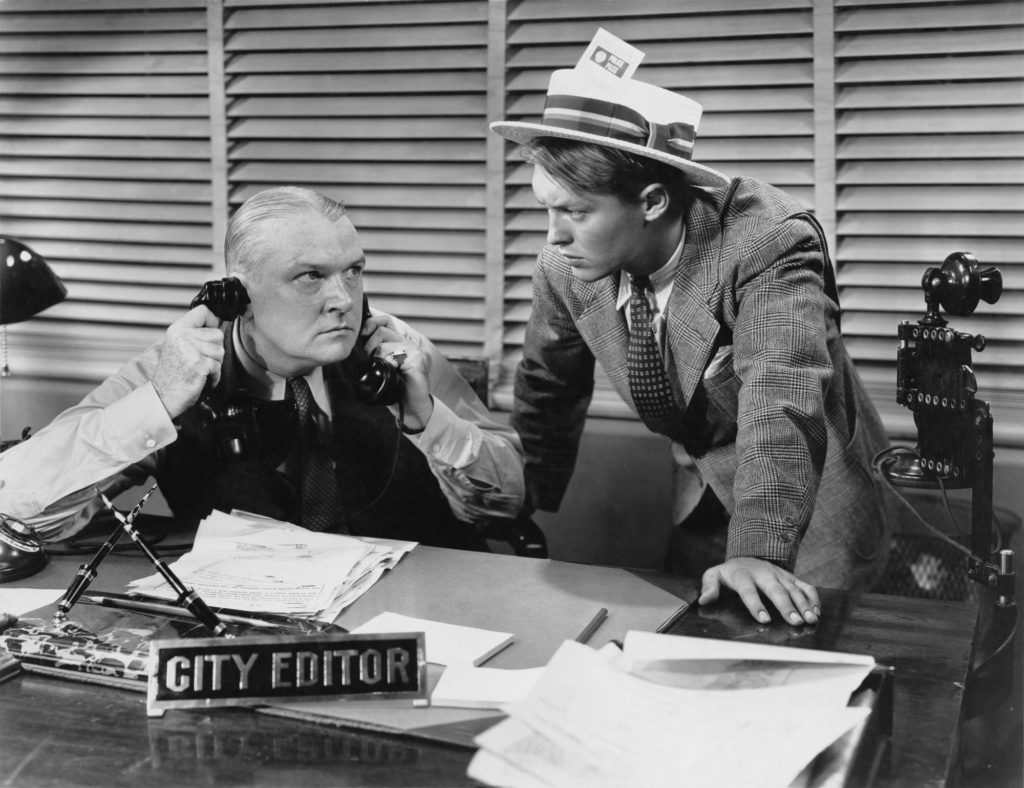 As a former reporter, who transitioned into public relations, I'm well aware that reporters can be quirky, irritable and hard to reach. Not that I ever was any of those things.
In any case, if you want to play in the news media sandbox, to get your business' news out to the public, you might find it useful to follow my advice for reaching them and getting their attention. It's a matter of respect for them and their time.
It's no secret news media staffing has been shrinking for close to 20 years and that means far fewer reporters are pressed to cover more news with tighter deadlines in a 24-hour news cycle.
Here are six tips to help you connect with reporters and get the stories you desire.
First of all, get to know who is covering or likely to cover your business sector at weekly and daily newspapers, magazines and online, as well as at broadcast outlets and trade publications. It's vital to find the right target for your pitch to a reporter or assignment editor.
Some media websites will have this information listed. But do a search on a reporter's byline to see if they're still covering that beat. Assignments change often and the websites aren't always updated promptly. You can also find reporters and editors on Twitter, Facebook, LinkedIn and Instagram.
The Best Time of Day to Contact Reporters
Secondly, it's important to figure out the best day and time of day to phone a reporter or send them an e-mail. After three decades of working in newsrooms, I can tell you that many reporters are reluctant to answer their office phone unless the caller ID shows up as a number they recognize. Good timing can help but getting past that hurdle can be difficult.
Developing a relationship via e-mail or in person as a trusted source is not easy but it's the best way to overcome that challenge.
With that said, I recommend trying to reach a daily news reporter earlier in the day and generally avoid calls later than midafternoon when they're likely to be busy reporting and writing on deadline. Most reporters during my era would arrive by 9 or 10 a.m. and would take some time to get coffee and start their workday.
A call or e-mail pitch might get more attention in that window from about 9:30 to noon. Maybe hit them up a little later if it's a Monday morning.
The First Thing to Do When Calling a Reporter
After introducing yourself and your business, you should ask if the reporter is on deadline.
If they say yes, then give them a brief summary of why you're calling. Let them know you've already sent them an e-mail with some details or that you will be sending an e-mail.
What do When Sending an Email or a Leaving a Voicemail.
When sending an e-mail or leaving a voicemail message, quickly provide the five W's of reporting – who, what, when, where and why – along with all your contact information and any social media handles you're comfortable sharing. If you're leaving a voicemail, lead with you're your name and a callback number, and also end with it a second time. That way if they're interested in your pitch and need to listen to a message again because they didn't write down your phone number and name fast enough, they have it at the start of your message so they don't need to listen through the entire voicemail again.
What To Do If the Reporter Doesn't Call You Back or Respond to Your Email
If a reporter does not respond to your call, e-mail or voice mail, you can try a follow-up e-mail to persuade them to cover your news. But don't hold your breath. You've made your case and they've made their decision that it's not newsworthy for them.
Aim high with your first outreach and then move on to other reporters down the media food chain who might be more interested in your story.
When to Contact Reporters of Weekly Newspapers or Monthly Magazines
If you're pitching to reporters at weekly or monthly publication, figure out what day they publish and when their deadline is for final copy. Magazines have long lead times and will often list this information online. Weekly publications usually have deadlines at least two days before distribution. Getting information to these outlets as far in advance as possible is going to pay the most dividends.
While legacy media outlets have been disappearing for decades, there still are a significant number of neighborhood and community newspapers, monthly lifestyle magazines, business publications and digital outlets with an appetite for well written news releases they can publish with little editing required.
In conclusion, don't be intimidated by reporters and don't be offended if a reporter doesn't write your story. Just do what you can to set yourself up for success. You're two steps ahead of the game if you can write a good news release and find the right publications and media for your target audience. If not, a good public relations company like 10 to 1 PR can write one for you. We also have trusted media contacts and a list of thousands of media outlets to help tell your story.
About the author: Before joining 10 to 1 Public Relations, Peter Corbett worked for three decades at the Arizona Republic, Phoenix Gazette, Scottsdale Progress and weekly newspapers in Flagstaff, Sedona and Verde Valley. He most recently served as a public information officer for the Arizona Department of Transportation.